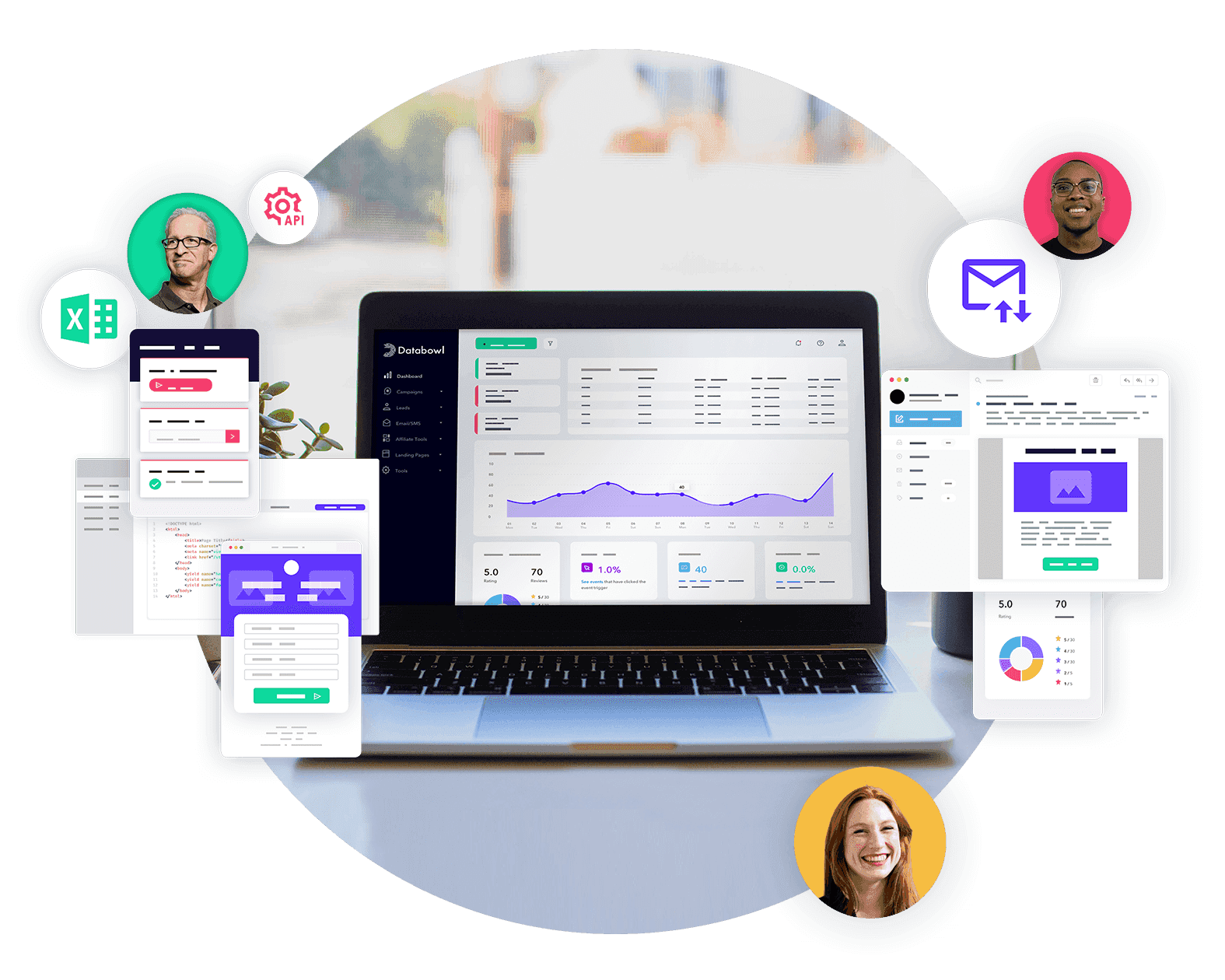 Lead Generation
Make Lead Generation
Your Competitive Edge
Use all of Databowls Lead Generation tools to generate, identify, nurture and convert your quality leads,
Bespoke Designed Landing Pages Front End Verification Integrated Affiliate Event Tracking Server to Server Postbacks System Lead Nurturing via SMS and Email Lead Distribution and Routing World class onboarding and support
Get a Demo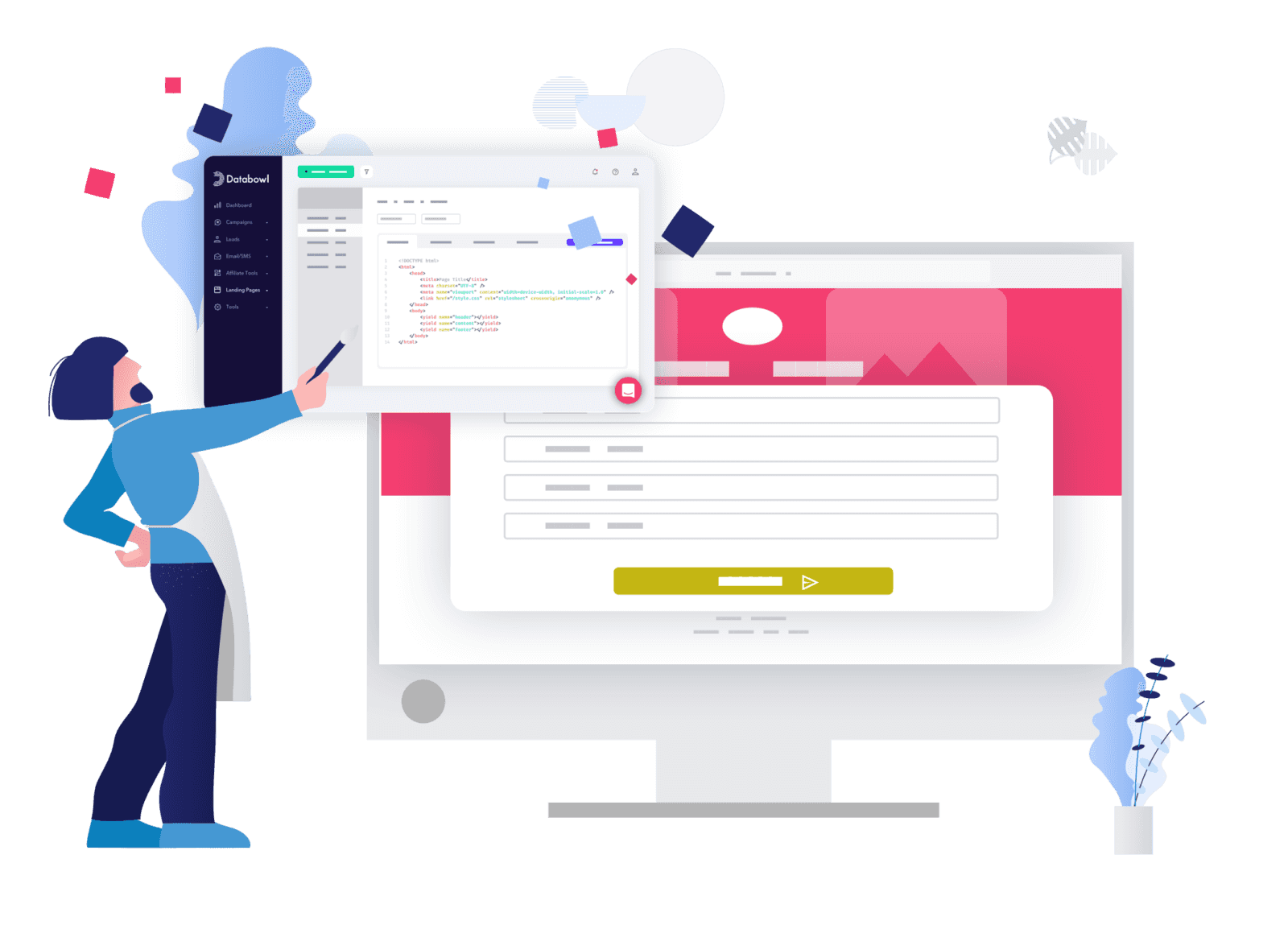 High Converting Custom Built Landing Pages
BEAUTIFUL MULTI-STEP FORMS
Why be limited by the same old templates? Use our team of experts to build you one-of-a-kind landing pages whenever you need them.
Beautifuly crafted for your individual needs our high converting pages are fast, responsive and hosted right here in Databowl.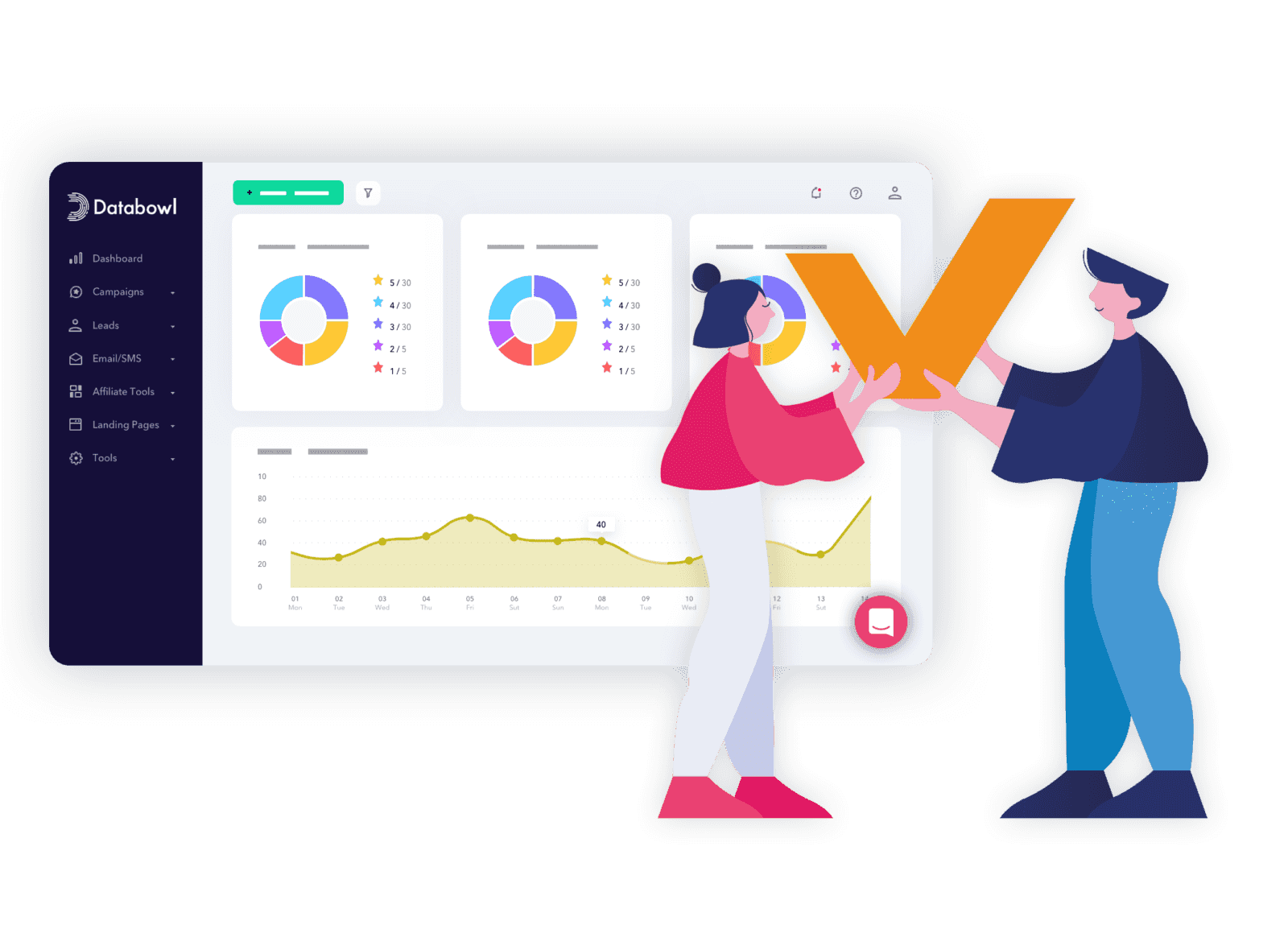 Maximise the Quality of Your Leads
REMOVE THE RISK OF FRAUD AND FOCUS ON REAL PEOPLE
All our validation is fully integrated and ready to go at the push of a button.
Qualify leads with Verification APIs and logics built straight into your landing page front end. Ensure your leads are not only of the highest quality, but can actually turn into a sale.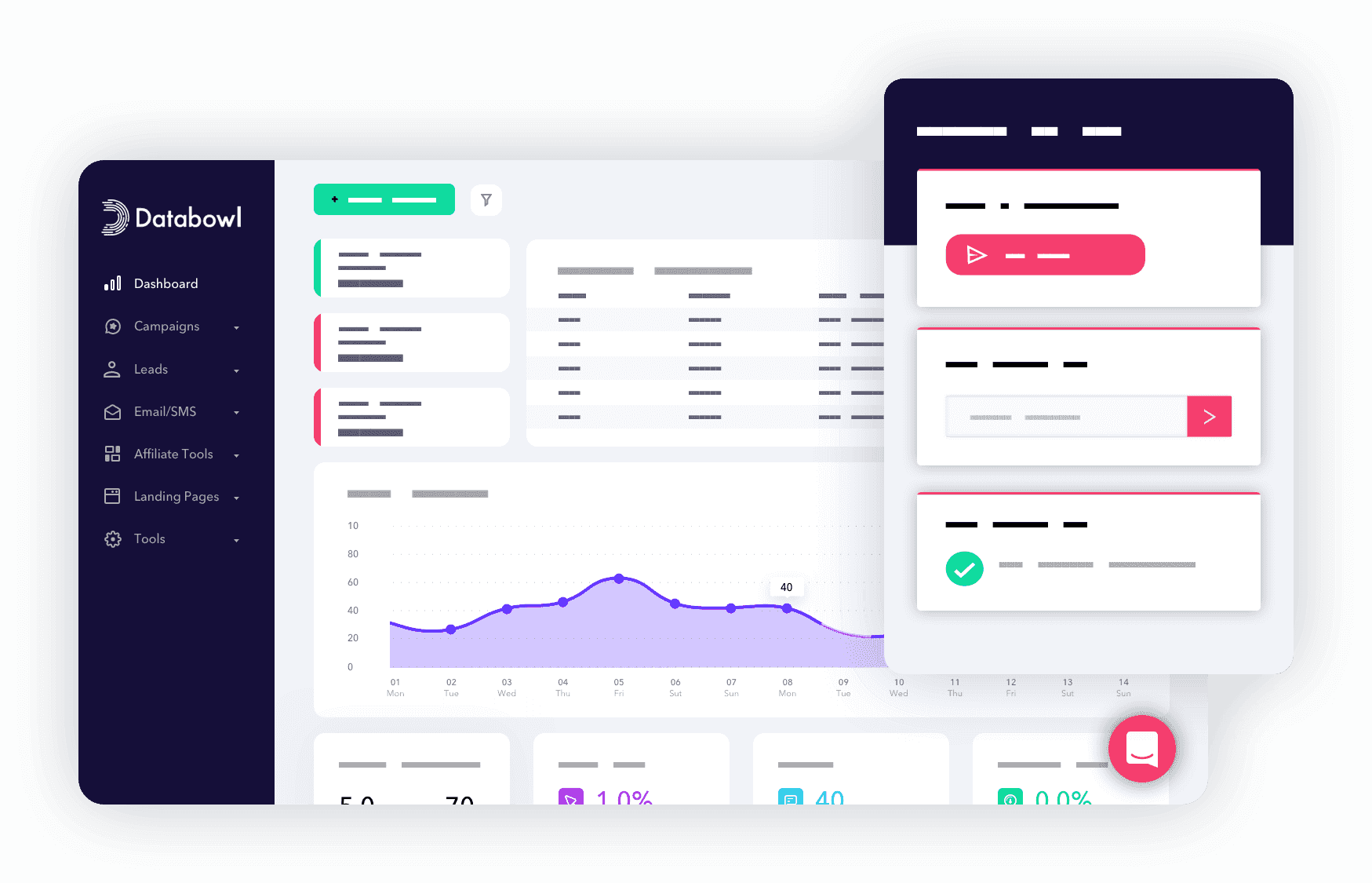 Fuse Affiliate Tracking and Lead Gen
ENSURE EVERYTHING IS IN REAL-TIME, TRANSPARENT AND ACCURATE
Have control and confidence when working with affiliates and publishers and spend your time on building relationships, not haggling over figures.
Track sub-affiliates, keywords from Google and fire server to server postbacks when a lead is accepted, not simply when a pixel is fired on your thank you page.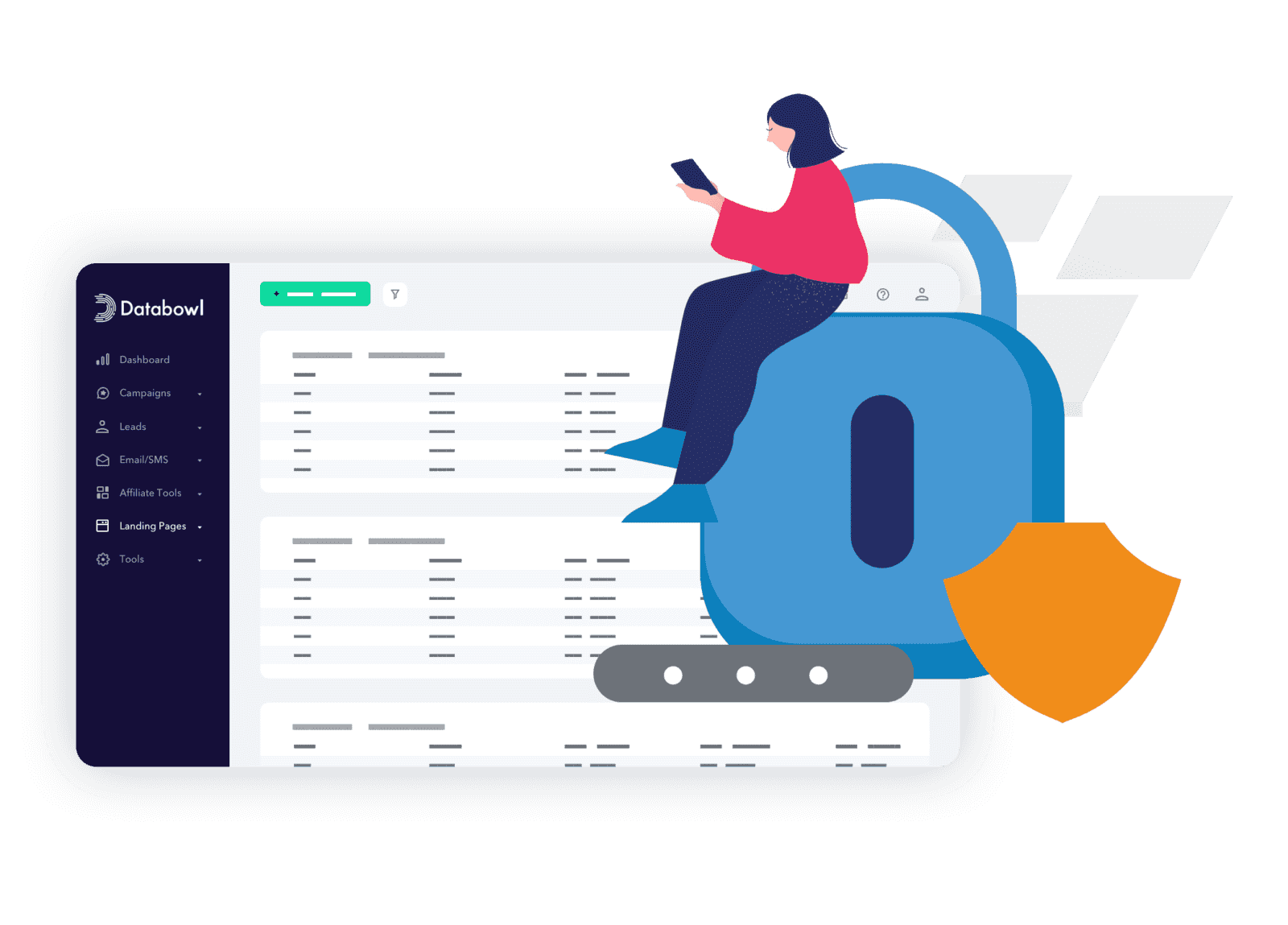 Have Confidence in Data Compliance
MAKE COMPLIANCE HEADACHES A THING OF THE PAST
Collect channel opt-in and terms for every single lead and reject anything automatically that you cannot legitimately contact. Our process is stringent so you can relax knowing your leads are legit, but we're not just about meeting regulations – it's to protect the safety of consumers too.
It's also our responsibility to keep you and your prospect's data safe. You can count on us for a robust and secure platform, with 2-factor authentication and military grade encrypted storage of all sensitive information.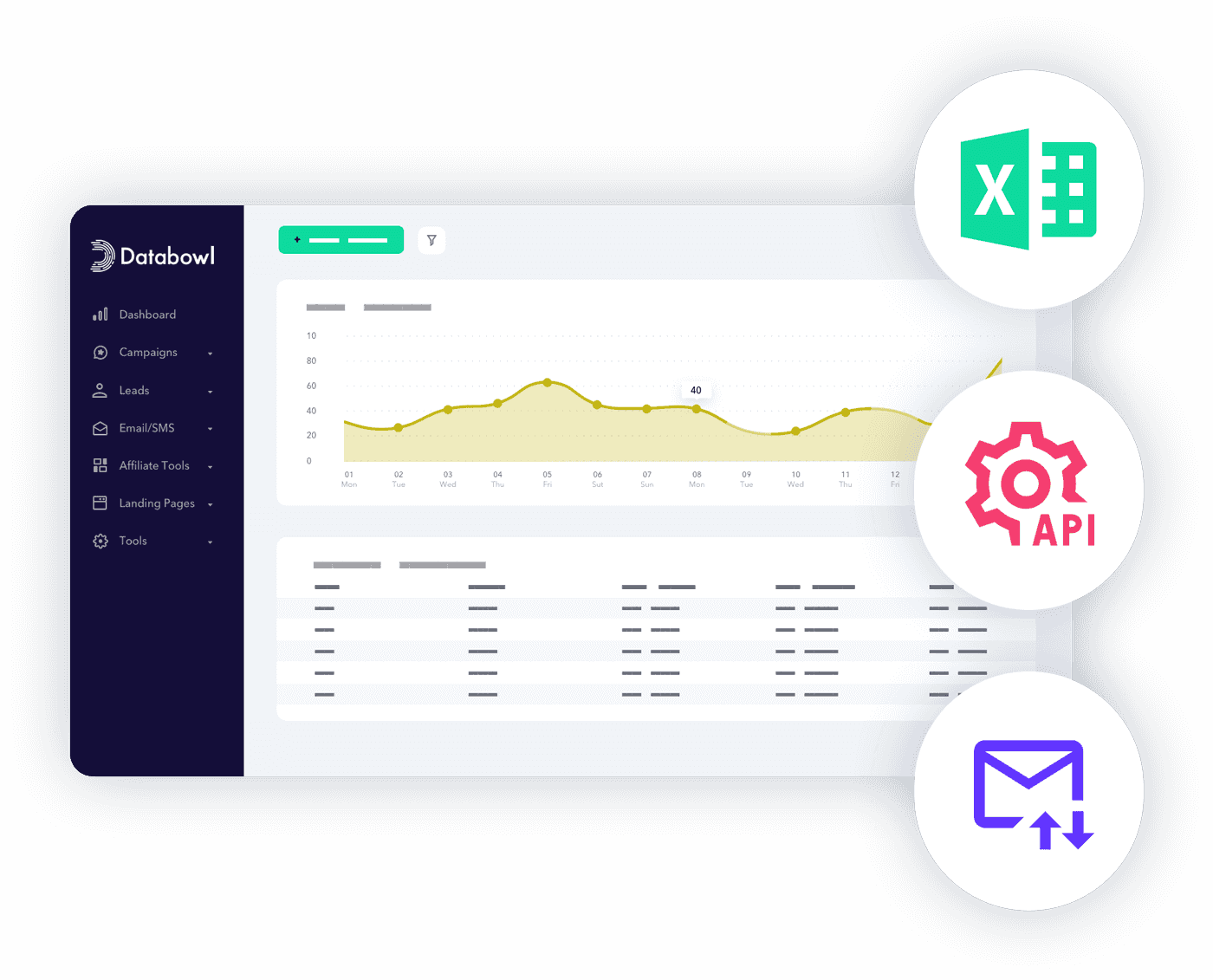 Deliver Your Leads in Real Time
AUTOMATE YOUR LEAD DISTRIBUTION
Whether it's delivering via API, FTP, leads landing in a CRM, Databowl ensures the leads get there with no fuss. You can also give your partners secure access directly.
With Databowl you can be confident leads are delivered to the right end point, in real time.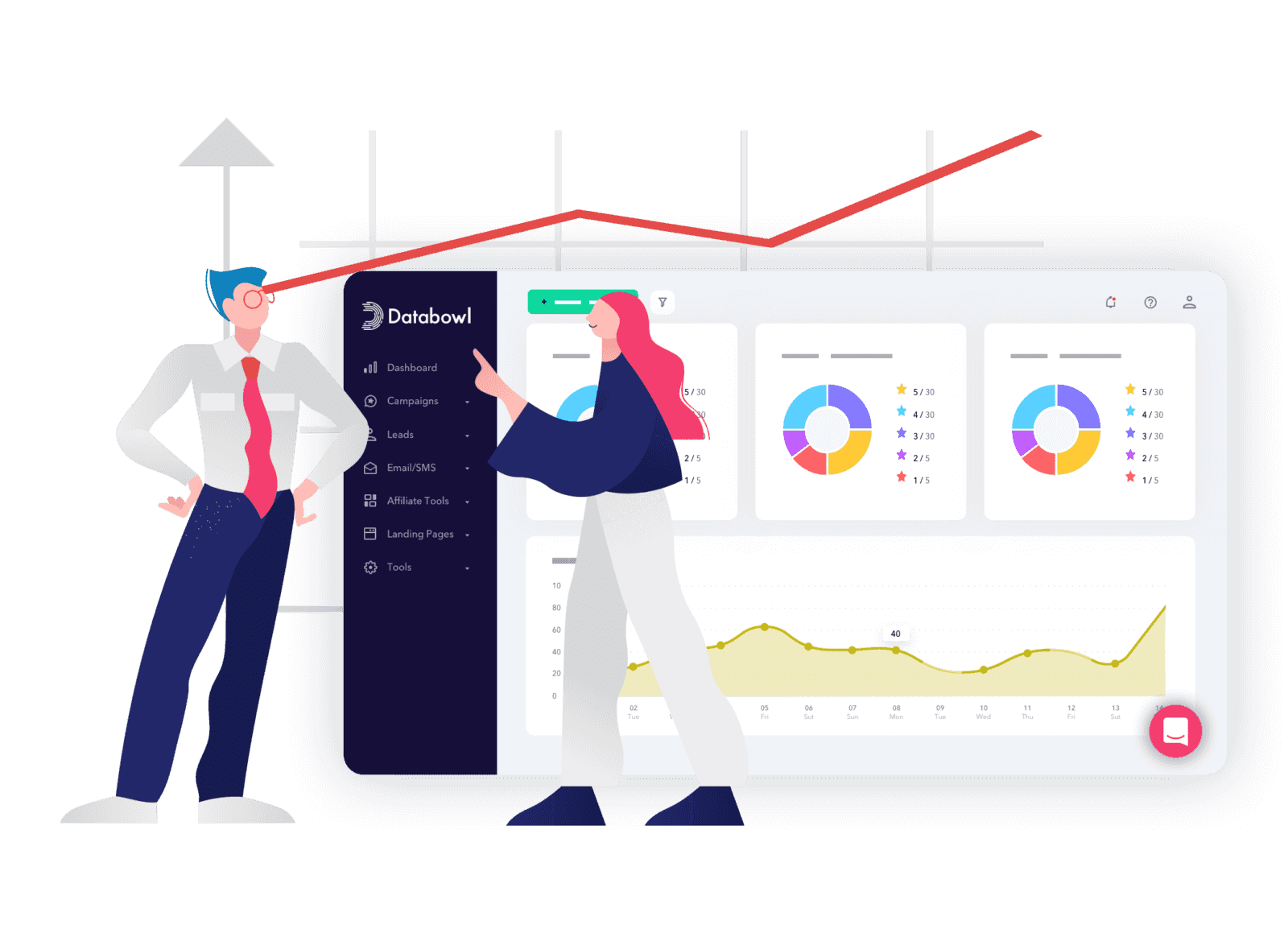 Automatically Track Spend and Revenue
GENERATE AND MONITOR YOUR ROI
We keep everything simple for you. Set up tracking for Spend and Revenue once and keep an eye on ROI without having to constantly monitor things.
Run reports and instantly see gross revenue, net revenue and costs broken down by campaign, supplier, sub-supplier… as granular as you need to go.
World Class Integrations with the leading software and SaaS applications
Don't just take our word for it
Secret Escapes
"Databowl has immediately become a key partner in our lead acquisition process thanks to an easy-to-use platform and the accuracy of their analysis."
CJ Affiliate
"Partnering with Databowl has transformed our lead generation massively. We now have absolute confidence that the leads we are generating for our many clients are of the absolute highest quality and are going to drive incredible sales for the world's biggest brands."
Try Compare
"Databowl has allowed my business to flourish into one of the biggest insurance lead generation companies in the UK."
Popular Features Include
Landing Page Builder / Landing Page Templates / Email and SMS Marketing / Nurturing Funnels / Membership Site Builder / Assets Manager / Lead Acquisition / Validation / Nurturing Funnels / Security & Compliance / Advanced Reporting / Lead Distribution / Performance Optimisation / Lead Scoring / Intelligent Validation / Advanced Analytics