October 24, 2022
10 Ways To Level Up Your Lead Buying
5 min read
We set out ten key areas you should focus upon to improve results and transform your lead buying.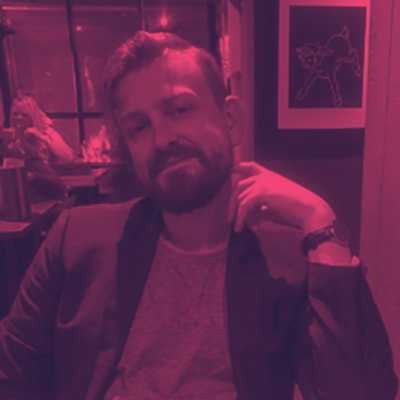 Written by Daniel Hopewell - Head of Marketing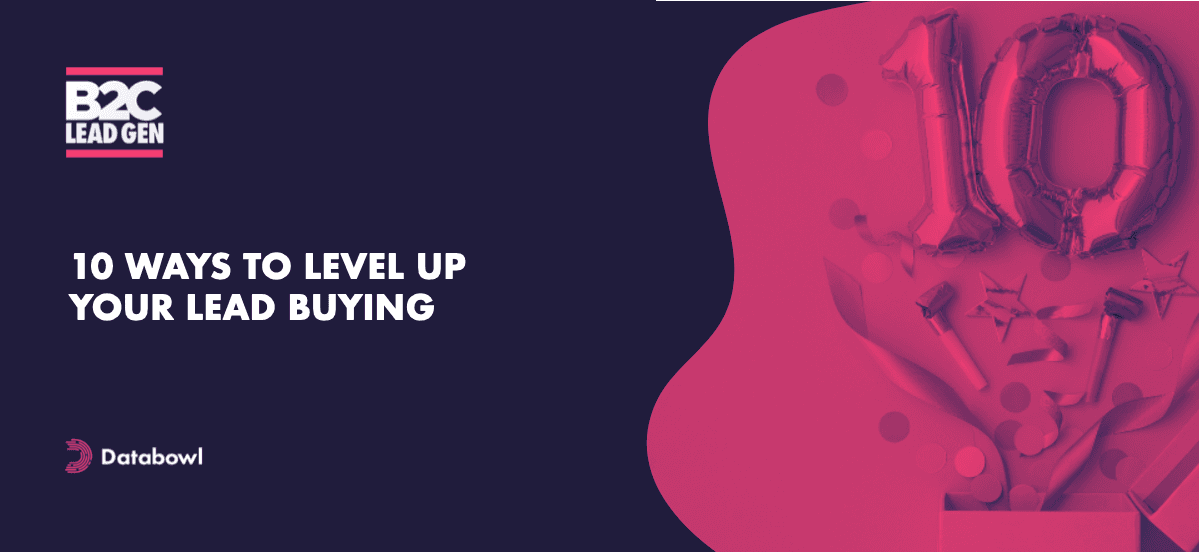 When you are buying leads for a company there is a process you can follow to maximise performance. In the latest episode of the B2C Lead Generation Podcast we spoke through ten key areas you should focus upon to improve results and transform your lead buying.
In short, if you do these ten things, you will level up!
The following article is adapted from a podcast. You can find links to watch / listen to the entire episode at the bottom of the page.
1. Do your due diligence
Before agreeing to buy leads you must always do thorough due diligence on the company. Learn how they are going to generate the leads, the landing pages they use, do they use a third parties? You need to know absolutely everything you possibly can before taking the risk. 
The best way to do this is to create a form or survey (Typeform works well) which you can simply send out to any prospective suppliers and qualify their suitability based on results. 
This gives you control and confidence and is a great way to qualify suppliers as any self respecting lead generator would have very little difficulty providing this information. 
2. Simple APIs
Roughly 50% of APIs used within lead generation are incredibly complicated and time-consuming to set up. This is a conservative number. The problem with using these comes when you want to work with multiple lead generators - something we would always suggest that you do - because this leads to a bottleneck. 
If you're working with 20 lead generators and expect them to deliver to a complicated API then that is 20 lead generators who are going to complain about it and have trouble to connecting to it. 
You can easily mitigate this issue and eradicate the bottleneck and constant work required by creating a simple API on the front end and use that to deliver to the more complicated API. This means you only require one set up and you reduce the friction. If you want help with this we can talk you through how to do that here. 
3. Get Sales Ready
About 35% of leads that most companies buy and receive are either invalid, fraudulent, or out of spec. When we talk about getting sales ready we simply mean "Can you actually sell to this person." Getting your leads sales ready means ensuring the answer to this is YES.
- Are they a real person?
- Are they a real person who can actually be your customer?
Getting sales ready means removing, at every possible opportunity, people that can't be your customer. This is an absolutely vital step in transforming your lead buying. 
4. Unlock the power of CAPS
CAPS is a really simple tool you can use to gain control of your lead buying. It is massively underutilized but those who do use CAPS can see incredible results with very little effort. 
There are two key benefits to understand for lead buyers.  
You have a new supplier coming in and you want to test the leads from them. You what to ensure you Cap the amount of leads they send you until you can assess quality and performance. 
It gives you control 
5. Perfect and test your distribution 
You absolutely need to optimise your method of delivering leads out. If you want to learn more about this subject you can read our in-depth guide on Everything you need to know about Lead Distribution. 
The important things, in relation to lead buying, you need to consider:
Set up a simple process in advance that will save you time and money down the line
Test your process before pushing the campaign live and ensure it's working perfectly
Test the entire throughput with all new sources / suppliers of leads
6. Feedback, feedback, feedback
Lead generators are only as good as the information you send back to them. They are optimising for leads until the point you feed back sales and arm them with the information required to optimise for sales. Tell them what your sales look like and demand they go after that. 
It's a fairly simple process. All you need to do is place a commission or bonus behind it. You have a baseline CPL for the level of performance you're willing to accept, and then incentivise with a performance kicker for everything beyond that. 
7. Audit 
Complete and regular audits are a brilliant way of retaining control. 
As a lead buyer you should periodically set up audits with your lead generators and go over every single advert and landing page and analyse how the leads are being generated. You can combine this with feeding back as an exercise in optimisation. You can also be sure the process is remaining compliant and reflecting your brand in the best possible way. 
8. Beware of low level deception
Low level deception refers to real people coming through as real leads that pass every verification, every suppression, any other rules that you put in place. There are however two things that typically happen with low level deception:
It wasn't generated at the time you think
It wasn't generated where you think it was
In essence, the lead generator "repackages" the lead to alter the apparent origins and make you pay more for lesser quality. 
We've covered this subject in far greater depth on Why Low Level Deception Can Have A High Level Cost.
9. Track at a granular level
This is an absolutely must for any lead buyer. It's all about drilling down into that specific moments that are actually leading to sales. Tracking at a granular level simply means identifying and tracking every single bit of possible information, down to the most micro level, in order to give you the knowledge to fine tune performance. 
What Advert did the lead come from?
What Landing Page did the lead convert on?
What Advertorial did the lead initially see and click through on?
What sub-source did the lead come from if you're using affiliates.
It's all about gaining knowledge and control. 
To have a deeper look at this subject check out our article Get Granular With Your Tracking. 
10. Update your LinkedIn Bio!
We end with a super simple but super effective tip you can implement right this second. If you're buying leads then let the world know! Update your LinkedIn bio to say "I buy leads for X" and watch the lead generators come to you. All you have to do is qualify and choose who you want to work with… no more going our searching for them! 
You can listen the podcast for even greater depth on these points on Apple, Spotify or watch over on Databowl's YouTube Channel NOW!
Written by
---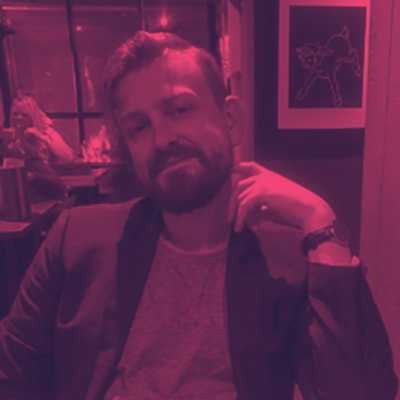 Daniel Hopewell
Head of Marketing
Daniel has worked with huge brands all over the world, in the Fashion, Music, and Tech industries. He specialises in creative direction and helping cool brands grow. He is the co-host of the B2C Lead Gen Podcast where he aims to give the show structure and orchestrate topics of conversation; he largely fails at this job as the podcast tends to meander all over the shop…
Weekly Newsletter
Tactics and tips served straight to your inbox. Sign up to the Databowl newsletter and receive weekly custom content for unlocking growth.
Loading newsletter form...