July 13, 2018
Artificial Intelligence Shows THIS Is Surprising Reason England Were Never Going To Beat Croatia
3 min read
Artificial Intelligence showed how one factor, that isn't even related to football, meant football had no chance of coming home.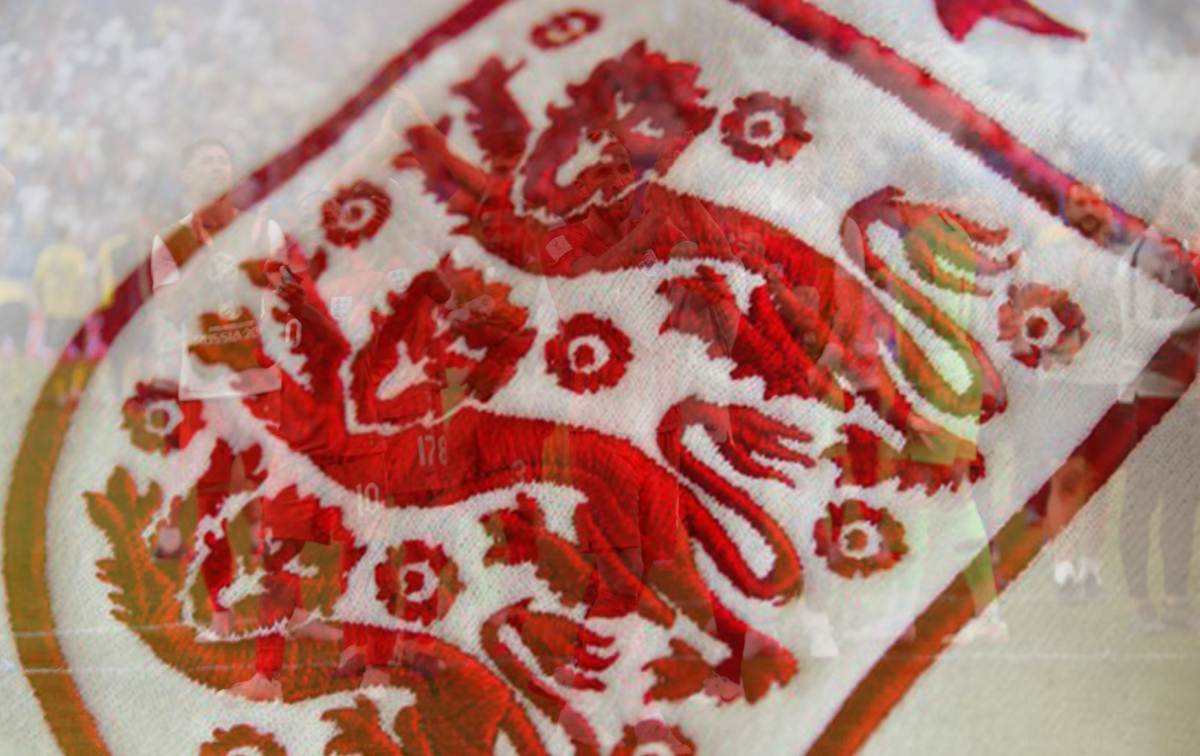 There are many reasons England did not reach the World Cup final this year. There are myriad factors which contributed to Croatia stopping football coming home. I could probably spend a while talking about Harry Kane's missed opportunity, Modric's masterclass or general fatigue setting in during Extra Time. Instead, working at a technology company, I spoke with our AI Department Skunkworx and they took the opportunity to look at things from a different perspective.
After using their machine-learning tools to analyse data from every world cup game ever, they presented me with multiple patterns. Some were obvious... Brazil generally score lots of goals. But one, in particular, struck a chord. Artificial Intelligence showed how one factor, that isn't even related to football, meant football had no chance of coming home. England were never going to beat Croatia because of kit colour.
Red or White?
As Croatia were technically the "Home" team, they would have played in their usual Red and White checked kit were it not for the fact that both of England's kits clashed with this. Consequently, Croatia played in their "Black" away kit as England played in their "Home" White.
This is not a debate about whether England should always play in their World Cup winning Red instead of White. This is not even about England's kit. This is about the overwhelming advantage Croatia had by playing in Black. Our AI has shown that over the years, teams playing in black kits have outperformed every other kit colour by such a high degree the colour is basically paramount to scoring a one goal advantage in every game.
ELO
The above graph shows Average Goals Per Match scored and the primary colour of the kit they were wearing. This primarily refers to Germany and Argentina's Away kits, so it may not seem surprising that those teams scored above average. What is interesting here is that the pattern still remains even after adjusting for the "Skill" of the team in question.
The World Football Elo Ratings are based on the Elo rating system, developed by Dr. Arpad Elo. This system is used by FIDE, the international chess federation, to rate chess players.
Eloratings.net applies the Elo rating system to international football, by adding a weighting for the kind of match, an adjustment for the home team advantage, and an adjustment for goal difference in the match result.
You can read more about ELO (the system, not the band!) here, but effectively, this system removes factors like skill to provide a more objective look at other factors such as kit colour. You can see, from the above graph that even after adjusting performance based on skill, teams wearing Black score on average a goal more than teams wearing red or white, every single game.
Essentially, we can take this and see that, for whatever reasons, the decision to switch "Home" and "Away" kits gave Croatia an unprecedented advantage. By using our machine-learning software we were able to identify this pattern and measure the success of teams based exclusively on kit colour, in a very empirical way.
The reasons for this success are harder to analyse, but the pattern is very clear. We can take it even further and look not just at goals scored, but % of games won. Remarkably, a team wearing a black kit has never lost a world cup game.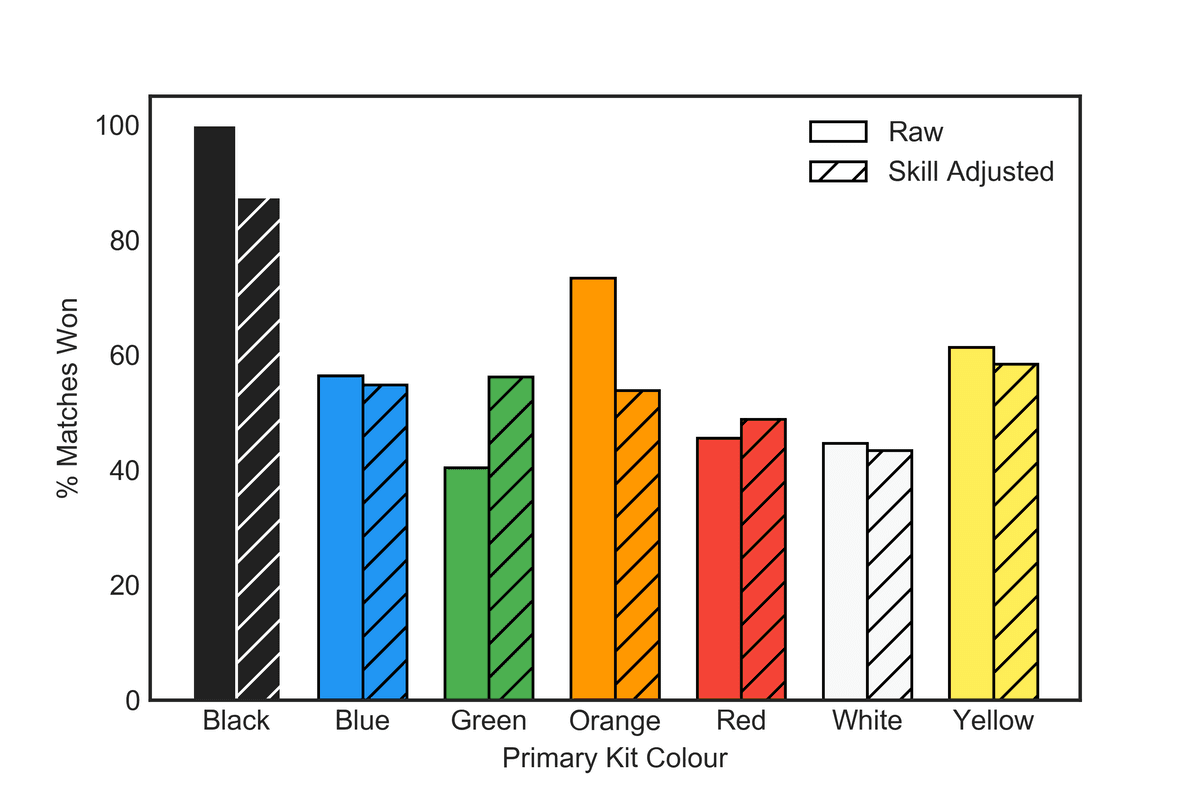 THE EMERGENCE OF BLACK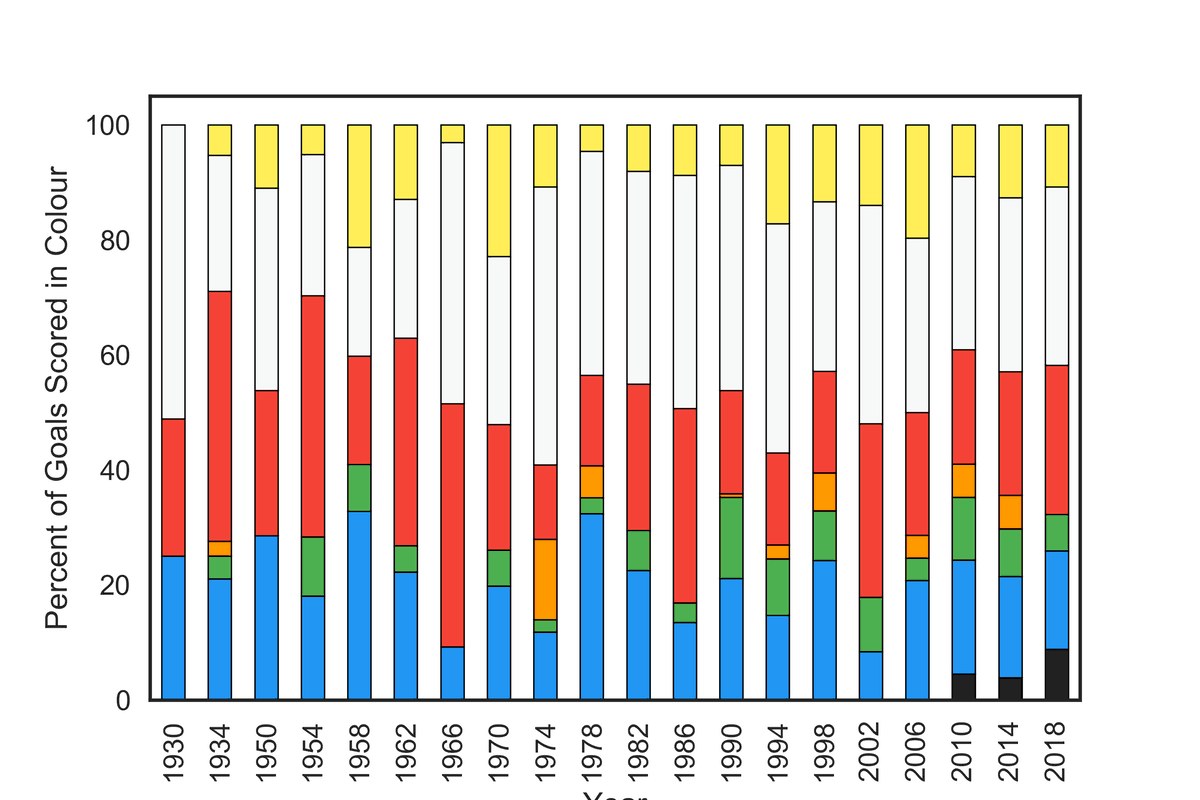 The emergence of Black as a dominant colour has been strengthened by performance of teams wearing Black in recent years. It may be a sense of longing that has motivated me to look into this. I may be seeing what I want to see as a means of consolation. I may be incorrectly applying a "what if" idea to something so unpredictable that patterns seem coincidental more than enlightening. But I still can't help but wonder. What would have happened if the home team had played in their home kit? What would have happened if England had played in a third kit? What would have happened if they had played in this shirt?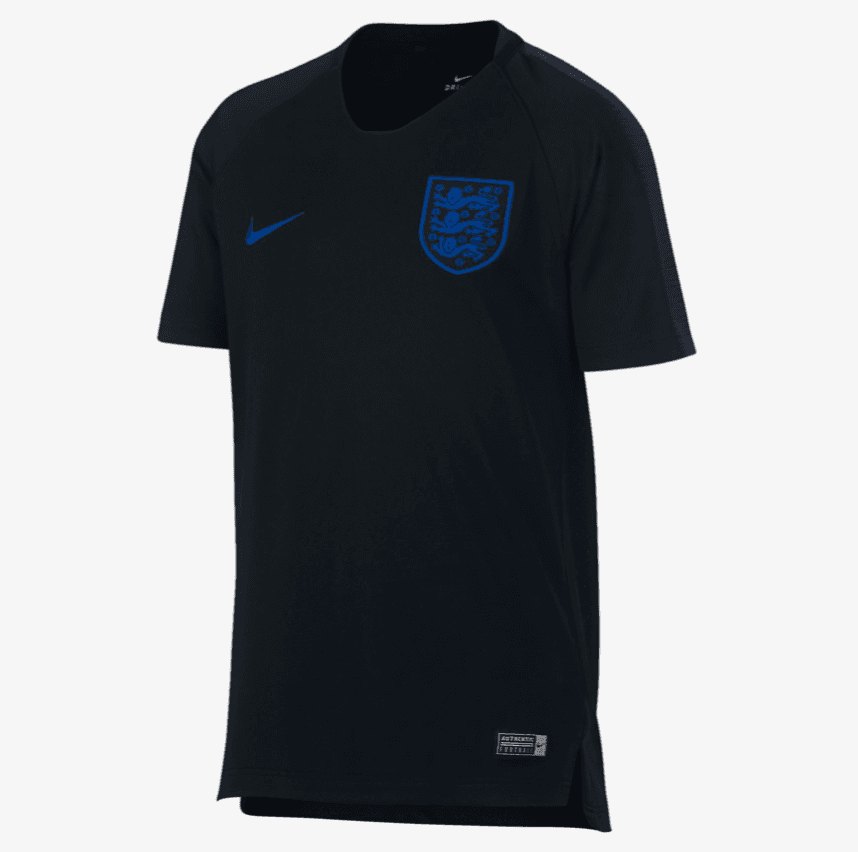 I have no idea. No one does. There is absolutely no point thinking about it. And yet, if we had let AI do our thinking for us, maybe we would still believe it's coming home. Maybe the journey wouldn't be over.
Weekly Newsletter
Tactics and tips served straight to your inbox. Sign up to the Databowl newsletter and receive weekly custom content for unlocking growth.
Loading newsletter form...