June 23, 2016
How these Lead Management tools can save you hundreds of thousands and make you millions
5 min read
If you'd like to have the ability to create ultra-profitable lead-generation campaigns… and… you'd like to have it in the fastest amount of time humanly possible… then I believe this will be one of the most important posts you'll ever read.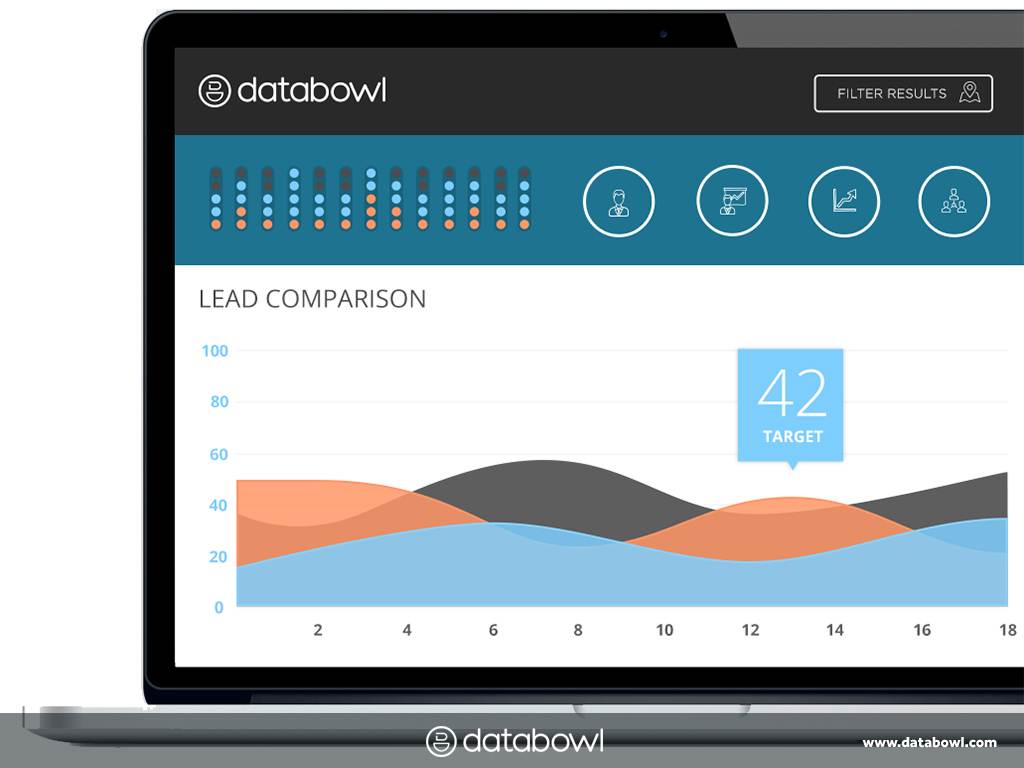 If you'd like to have the ability to create ultra-profitable lead-generation campaigns… and… you'd like to have it in the fastest amount of time humanly possible… then I believe this will be one of the most important posts you'll ever read.
Here's why…
Every time you want a buyer to take action, submit a response or make a purchase, you have to get them to agree to a series or sequence of 'facts', correct? If you're still with me, then you're one of the few advertisers who actually understands this very important key to successful lead generation. And with a little bit of hard work, you can be one of even fewer who actually uses this information to make your lead generation campaigns more successful.
You see, it is very rare that you'll accidentally strike gold with a campaign that produces consistently high-quality leads like clockwork. If you've ever had a meeting with any of the most successful advertisers in your industry – be that insurance, energy, travel or otherwise – then you will know that what they are doing is not magic; rather, it is systematic.
So how do you save hundreds of thousands and make millions. Well, there are a number of tools successful lead generators use in automation. Here are the five areas where you should be systemising your lead generation campaigns for best results:
Look-Ups & Validations
Email Marketing
Tracking & Reporting
Data Intelligence
Machine Learning
Look-Ups & Validations
Probably the most simple way of systemising your lead generation campaigns, this involves using software to look-up various check boxes to validate whether or not a lead is valid, and ultimately, whether or not a potential prospect is a real person.
How Lookups & Validations are Critical to Profitability
Lookups & validations are a must if you want to increase your campaign profitability. Despite this, what should be a must is very often overlooked and under-represented. Many advertisers are leaving stacks of cash on the table by not validating the leads they are buying in real-time, and by opting instead to use outdated techniques of sending off files and receiving them back for retrospective validation. This takes more of your time, and increases the likelihood that you'll be paying for leads that are never going to convert. Ever heard the phrase "hindsight is a treacherous mirror"?
Compressing time makes money, and not paying for dead leads saves money. The combination of the two create an incredible formula that can scale your profits massively.
Lead Nuturing
Does what it says on the tin. The most advanced email marketing campaigns can append extra data to a lead, and follow up with personalised sequences based on behavioural dynamics.
How to Take Email Marketing to the Next Level
Email marketing has always been a staple part of any marketing stack. But if you approach it intelligently, it can become a true dark horse that really knocks your conversion rate out of the water. Most click through rates range from between 1-5%, with the higher end of the range found in more targeted niche lists. The question is, how do you target niche lists when you have a huge audience?
Well, the answer is by using a two-part formula of moment-based sending and personalised copy. By having your software learn the best times to send emails to individual prospects, you can predict with a good degree of accuracy when they are most likely to respond, and when to send that killer email with the strong call to action. If you are regularly sending out links to certain types of content, then having your software learn what each individual responds to in real-time creates conversion rates that your competition can't keep up with.
Tracking & Reporting
This is an important step. Once you've got a system in place for validating your leads and then connecting with them on a personal level, you'll want to find out which data sources are your most profitable. Done right, tracking & reporting lets you see where your most profitable leads are coming from. Many advertisers use a direct feedback loop, which comes from the conversion, and feeds back into the system to see which source provided the lead that converted. This helps you scale on the sources that earn you the most money, and cut back on the sources that aren't working.
How to Identify the Most Important Insights
You can hunt for gold by simply using the correct tracking software that will tell you the quality of your traffic sources. It's what top performing advertisers use to scale up on what is working right now.
There are a few things to consider when looking for the right platform to use for tracking and reporting on your lead generation activities:
Fast & Real-Time - Public consciousness and responses to angles that you are running can change fast. Having your tracking report in real time allows for successful data driven decisions.
Volume Handling - In order to have huge campaigns, you need a platform that will scale up with you. Many platforms time out and can't handle monstrous volumes.
Granular Statistics - To make smart decisions, you need to have in-depth reporting. Insights into your prospects that are pointed out by the system are invaluable for knowing what is working.
Beautiful Design - Statistics hasn't always been sexy. But due to statistics being so vital in running ultra-profitable campaigns, you want to be looking at something that is easy on the eye, that you won't mind spending a large chunk of your day with.
Data Intelligence
You can use a Data Management Platform (DMP) to provide you with priceless data intelligence. Think of it like a huge library that you can tap into and append extra details about the lead you've received. By adding extra datasets, you get a better picture of your prospects, allowing you to tailor your products and messaging for even better conversions.
What Kind of Data Intelligence You Should be Looking to Acquire
Being able to see the most complete view of your prospects from the way they work and play, to the way the live, shop and vote, gives you an unparalleled competitive advantage.
Find a platform that can handle multiple data sources, and make sense of the information you're collecting by pulling out the personal details that tell you about the real people within your data.
Machine Learning
This is using a computer algorithm to learn how to make your data perform to its full potential. We'll be writing more about this topic at a later date – so keep your eyes peeled. Until then, just know that this secret weapon is what separates the serious players from the hobbyists and enthusiasts, and it is how you will create huge gains on campaigns that you previously thought were fully optimised.
The Computers are coming
Your data is unique, as are the results that you get from it. So if you're trying to use a cookie cutter approach based on how other advertisers scale their campaigns, it probably won't work. The fundamental principles will help you, but because of an ever-changing world, the top layer tactics will be different. Having a machine that automatically learns what produces the best results is huge. Having software that is tuned into the nuances of your lead generation campaigns creates unrivalled performance.
All of these areas where you can automate and systematize your lead generation are powerful alone when used correctly. Even if you only take one of these tips away with you today, you'll see a big difference in the results you're getting. But if you really want things to work, then you need to combine the cumulative effect of each area. This will help you to see exponential growth.
Weekly Newsletter
Tactics and tips served straight to your inbox. Sign up to the Databowl newsletter and receive weekly custom content for unlocking growth.
Loading newsletter form...