July 20, 2017
The 12 steps guaranteed to make your GDPR transition successful
4 min read
and how we can do it all for you in 1 …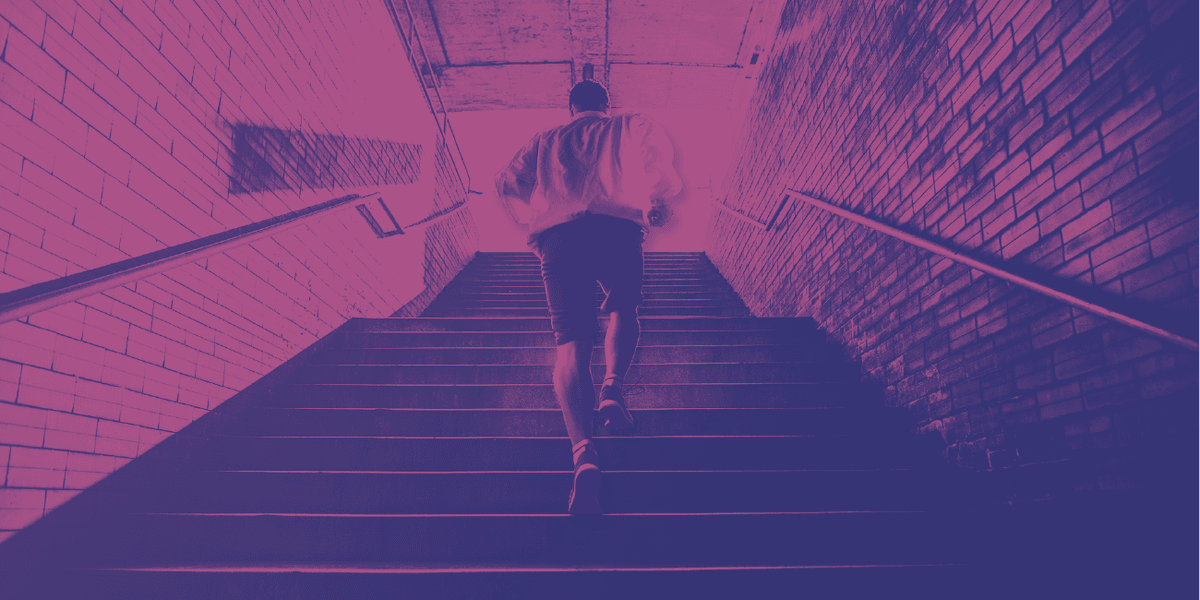 If you haven't heard of the new General Data Protection Regulations yet, you must have been hiding under a rock – seriously - because the digital world has quite literally been thrown into a flurry of panic and preparation.
After 4 years of EU parliamentary planning and debate, the new regulations were finally approved last April - leaving us until the 25th of May 2018 to get our compliance in order.
With just under a month left on the clock, that sounds a whole lot closer doesn't it??
How time flies…
If you're a bit of a late bloomer, a record-breaking procrastinator, or you've just been 'too busy' to think about GDPR, you'd best change your attitude now. Because time is running out. And you may well find yourself on the receiving end of non-compliancy fines of up to 4% of your total worldwide annual turnover for the preceding financial year.
But don't worry – we've got you covered.
With the ICO providing a 12-step checklist to help make sure you're safe from the debilitating repercussions of non-compliance, we've gone one step further… we've compiled a list of the corresponding fail-safe solutions…

Suggestion: All the key people and decision makers in your business must be aware of the new regulations, and the impact the changes will have.
Solution: Adding a GDPR help button to the Databowl software will give you the confidence in your compliance. But, just to be on the safe side…you can always send everyone in your company a link to this blog post. 😉

Suggestion: Document what personal data you hold, where it came from and who you share it with.
Solution: Every bit of personal data that comes in to our system is added to a record that holds information such as: who sent it, how they opted in, where the data came from and what time it was sent, along with the date of birth and original source. And you can access it all within milliseconds!

Suggestion: review your current privacy notices and put a plan in place for making any necessary changes.
Solution: Whatever assets you create in Databowl – such as landing pages and websites – will be accompanied by prompts telling you exactly what you need to do to ensure your compliance.

Suggestion: Check your procedures to ensure they cover all the rights individuals have – including how to delete personal data.
Solution: Data can be accessed immediately in a standardised format upon request. Employing suppression files to ensure individuals who do not want to be contacted can be added to a specified list, their data also cannot be recaptured later.

Suggestion: Update your procedures and plan how you will handle requests within the new timescales
Solution: With Databowl you can immediately access the procedures with all the information that has been received into the system. No need to manually update!

Suggestion: Identify the lawful basis for your processing activity in the GDPR, document it and update your privacy notice to explain it.
Solution: Our fail-safe GDPR help button provides a privacy notice template that you can personalise to fit your company, and display within the landing and web page builder in the Databowl system. Simples!

Suggestion: Review how you seek, record and manage consent and whether you need to make any changes.
Solution: We help you to set notifications to regularly check opt ins and consent statements. You'll literally receive consent statements and opt-in links with every record.

Suggestion: Do you need to put systems in place to verify individuals' ages, and to obtain parental or guardian consent for any data processing activity?
Solution: All you need to do is create bespoke rules to only target people over the age of 18.

Suggestion: Make sure you have the right procedures in place to detect, report and investigate a personal data breach.
Solution: Serving things by military grade encryption for data transfer, we have authorisation keys, a lead process log and an audit log, so you can see exactly who has accessed what, and what they've done! Protected by the Amazon Cloud, you can read their privacy statement here.

Suggestion: Familiarise yourself with the ICO's Privacy Impact Assessments and the guidance from the Article 29 Working Party, and work out how and when to implement them in your organisation.
Solution: Here's the link…but seriously, just press our button…

Suggestion: Designate someone to take responsibility for data protection compliance and assess where this role will sit within your organisation's structure.
Solution: Working in tandem with the system, you can invite people you designate in your organisation to your Databowl instance. This means the right people have the right tools to carry out the role more effectively.

Suggestion: If your organisation operates in more than one EU member state, you should determine your lead data protection supervisory authority.
Solution: Operating internationally, Databowl ensures that 'GDPR check me' will be available EU wide - or anywhere it applies.
We make your compliance watertight
We are well ahead of the curve. Continually staying abreast of the new regulations, our compliance is in sync with the ICO. And best of all? Pulling through relevant and compliant data with just the click of a button, Databowl allows you to 'GDPR-check' everything in 1 step – so you don't have to!
So, if you truly want to ensure that you're fully prepared for GDPR, the safest, fastest and most impenetrable route for you to take, is to put your trust in our software and let us do the thinking for you.
Weekly Newsletter
Tactics and tips served straight to your inbox. Sign up to the Databowl newsletter and receive weekly custom content for unlocking growth.
Loading newsletter form...