June 22, 2017
The 5 fundamental principles of B2C Marketing Automation
4 min read
In a world full of motivational memes and X-factor sob stories, we are always being told that unless something is hard, it's not worth it...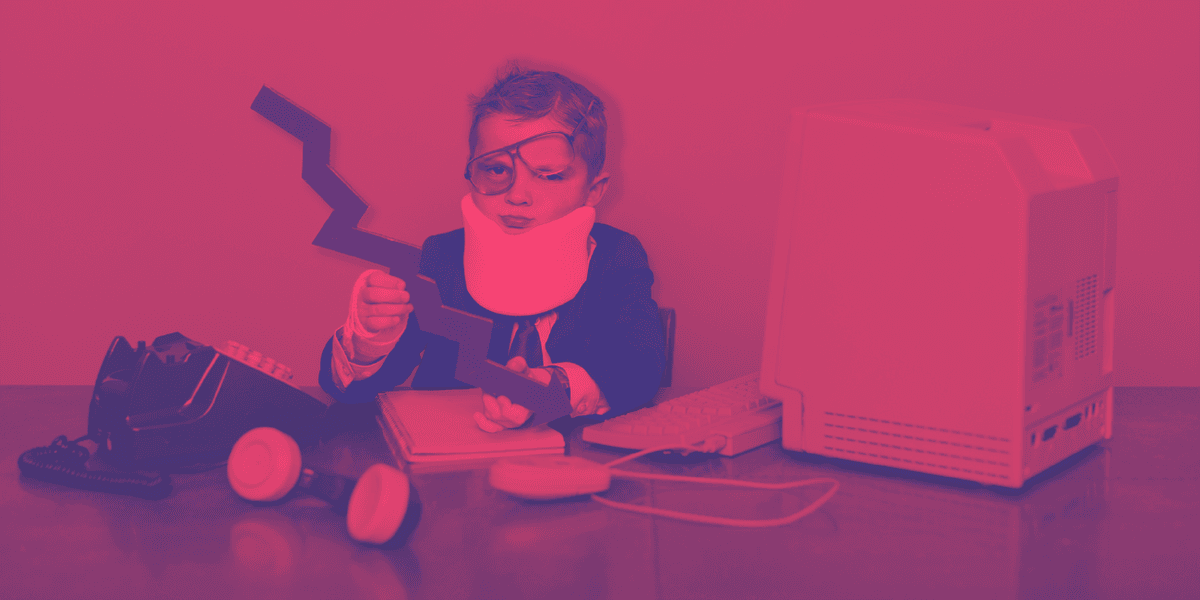 In a world full of motivational memes and X-factor sob stories, we are always being told that unless something is hard, it's not worth it, right? We must take the difficult road, because 'the greater the obstacle, the more glory in overcoming it'.
We compare our stepometers and go-pros, and bask in the magnificence of an extra kilogram addition to our already stratospheric bench press weight. We brag about our quickest 10k speed, and covertly look at colleagues' sales targets and quarterly reviews. Because secretly, we all want everyone else to know how hard we're working, how many billable hours we do each week and the amount of world records we've smashed in the gym (like, a gazillion).
But here's a secret…not everything in life has to be that hard. It's time to get over yourself.
Simplicity is the ultimate sophistication
With far too many over-complicated situations, unsolvable equations, and impossible goals, I'm going to throw you a line… sometimes it's really, really smart to 'Look for The Easy Option'.
Business to Consumer (B2C) marketing is difficult enough without the unnecessary worry of manually collating data, conducting market research, distributing individual campaigns and trying to make sense of your findings...
So, in a nutshell, what you should be doing, is exerting the least amount of effort to gain the optimum results - typically by utilising a marketing automation platform.
Here's where Databowl comes in… As the integrity driven, transparent mechanism that you need to process and grow your company, our software:
Helps you to attract, capture and connect with your data

Captures prospects

Validates your prospects

Nurtures relationships

Measures anything and everything
Want to know how? Just keep on scrollin'!
Disconnect from worry and reconnect with your audience….
Building on the previously stated fundamental principles of B2C marketing automation, here's a little breakdown of our 'magic', and how we provide you with the tools to create your perfect campaigns…
1. Data
As the fuel required to power everything, data is the foundation on which digital marketing is built. Enabling existing sources of data to easily integrate with our software via API, FTP or direct import, we make working with incumbent publishers or suppliers a breeze. We have also created a marketplace that facilitates the introduction of advertisers and publishers - without the need for a middle-man. Adapted to work on a global scale, Databowl serves as a platform for you to create and run campaigns, keeping track of all the new and existing data being driven to your website, social media sites, forms and landing pages.
2. Capture
Using the Databowl system to help you generate landing pages, surveys and website forms, you can attract consumer prospects from every kind of online medium. Capturing new leads, you can also utilise your third party data - or lists that you've already created/procured - to create your campaign foundation.
3. Validate
Cutting the crap to facilitate higher levels of conversion, a focused target group and rigorous fraud eradication, our software ensures that you can get your message to the people who actually want to hear it.
Massively combatting fraud – including the stuff manufactured by bots and proxy users - we have developed 3 effective steps:
We check the 'event' data - such as clicks, impressions, device-type and browser - for any indications or patterns that hint at fraud

We check the actual data of consumers to figure out if all the relevant fields – such as email/postal addresses and telephone numbers – are real or live. We also 'look for' any patterns in the data from individual sources that could indicate fraud - such as phoney or salacious names and suppression files, along with de-duplicating

We check the responsiveness of the data for any patterns in non-performance on lead nurturing – such as email and SMS sends – that highlight fraudulent or errant 'dead' data.
Combining and acting on these 3 steps means you triple the chance of catching and eliminating fraud, in real time, using your learnings to influence your future purchasing.
4. Nurture
Developing and cultivating relationships with prospective and current customers throughout their journey, Databowl lets you nurture leads through email, SMS and social media, and gives you the ability to retarget potential leads.
5. Measure
Scott Cook, co-founder of Intuit, famously stated that "A brand is no longer what we tell the consumer it is – it is what consumers tell each other it is."
With all your marketing efforts happening from one platform, we literally measure everything. Showing you real time figures of your traffic, conversions, sales and spending, alongside clicks, leads, opens and visits… we gather everything you need to discover what makes your prospects tick...and what doesn't.
Databowl makes sure you can build and deliver the most successful campaigns to facilitate customer conversion and advocacy.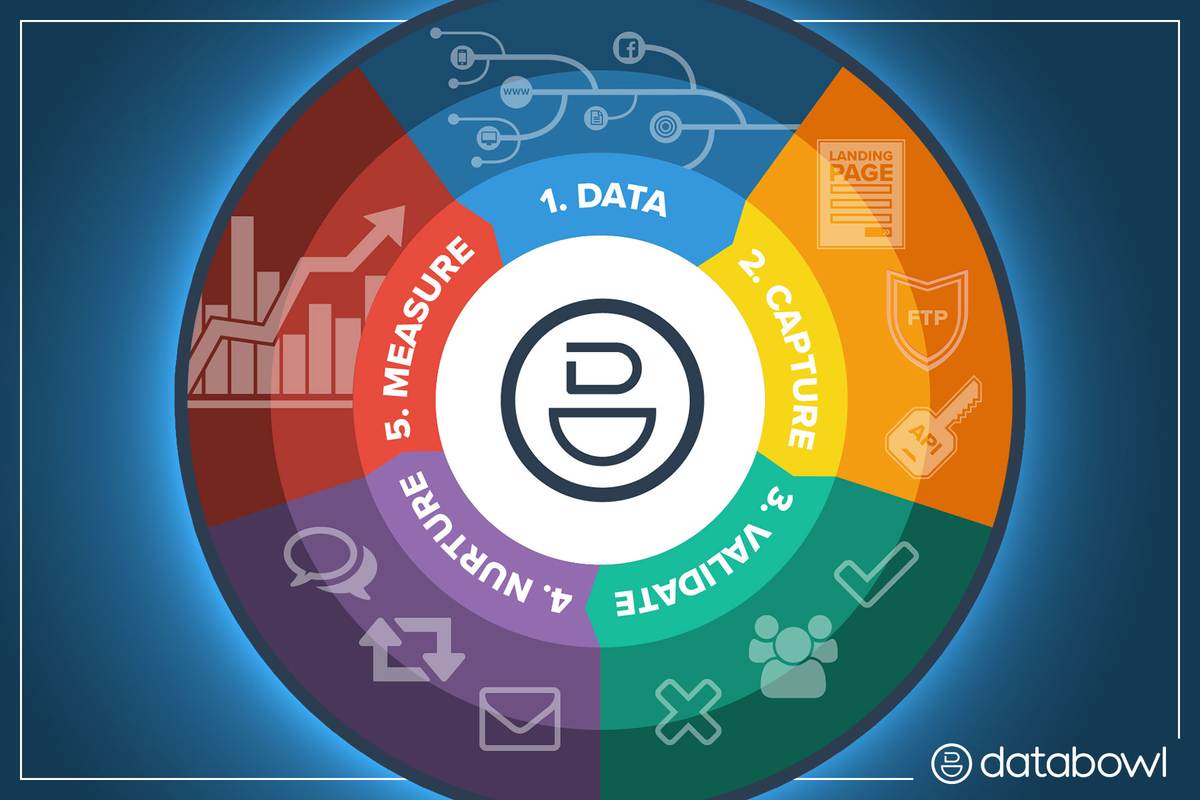 And finally - the golden rule…
Don't overcomplicate things. We make all the hard stuff easy.
You focus on the campaign creativity, and we do the rest. You won't be disappointed. Just click on the link below to find out more…
Weekly Newsletter
Tactics and tips served straight to your inbox. Sign up to the Databowl newsletter and receive weekly custom content for unlocking growth.
Loading newsletter form...