June 25, 2019
We Need To Talk About Lead Distribution
4 min read
In this blog we will highlight key problems to underscore the importance of perfecting your lead distribution.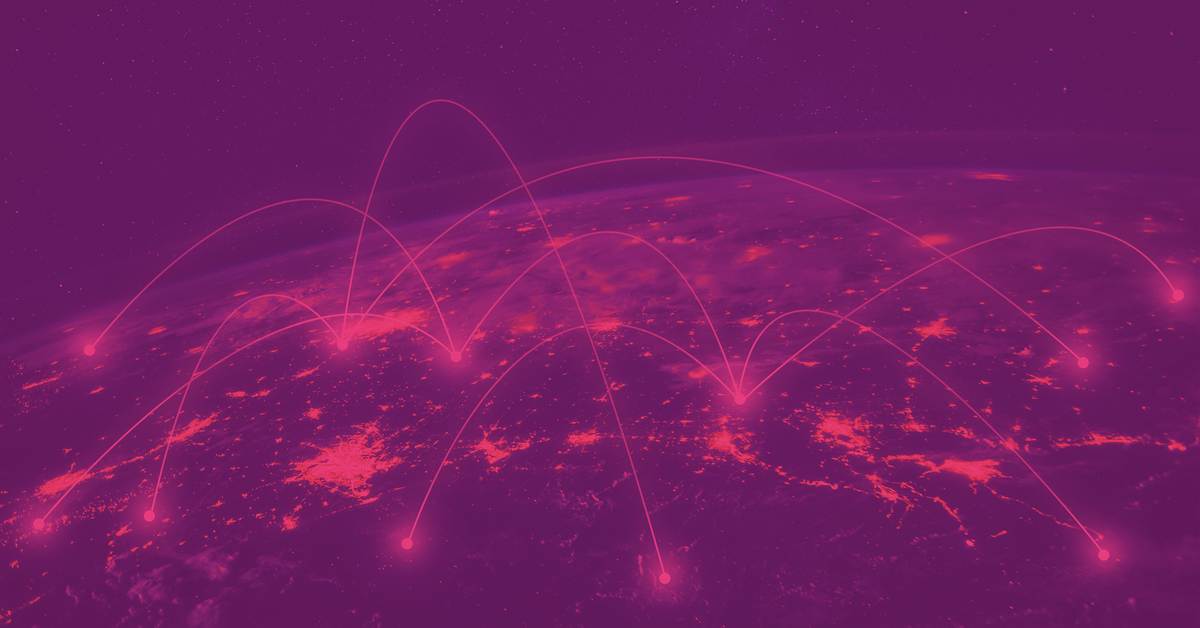 Databowl can be used to connect the front and back end of your sales funnel with a complete range of software solutions. Generally, though, we find many companies front-load the weighting of their priorities to the detriment of the final stage of their funnel. In short, we often see incredible lead generation undone by mismanagement and complacent distribution.
Indeed, we created Databowl - in part - as a solution to this problem: in addition to providing software for incredible lead generation and lead management, we also wanted to provide solutions for effective and comprehensive lead distribution. We realised that no one else did this as successfully as we needed. Indeed, no one offered or operated a lead distribution system that could handle the most basic of daily tasks aside of anything even remotely innovating. We broke down the key problems marketers faced when it came to lead distribution and we created a solution.
In this blog we will now highlight said problems - many of which you will already be aware of, and some you may not - to underscore the importance of perfecting your lead distribution.
Technically Difficult To Use
One of the first issues we came across was that it sometimes felt you needed to be a rocket scientist to set up and operate a lead distribution platform!
We needed to either learn a new technological language or hire someone that understood the set-up and daily management that was required. This would obviously be costly to hire a dedicated member of staff to do this, but even then experts would come up against the technical challenges faced with each unique API requirement of our clients.
Software would break and we needed to identify the issues quickly as data is passed in real time.
If the software required to act out a process is complicated, then at best your process will be delayed and hard work, or at worst, inefficient and wasteful. We wanted to offer a simple solution to this by creating software that was simple to use!
Manual Processes Are Time Consuming
Taking this one step further, in today's day and age, most processes can and should be effectively automated to reduce your manual workload. This is a simple problem with a simple solution and a wonderful outcome: you're required to do less and have more free time to focus on the things that really matter!
Passing leads in real-time, when the call centres were open, meant that our partners had a better contact rate and ultimately made more sales. However, some systems did not pass leads this way and would send out a spreadsheet at best twice a day. That would have to be fed into a dialer or distributed manually and called by hand.
We would also face a massive amount of data that would have to be crunched by hand so that we could try to understand the performance. How can you do this when you are presented with so many variables? The answer… Hire a mega expensive data scientist!
The month end was always a task when trying to reconcile the amount of accepted leads taken by the client, leads sent in by the affiliate and the appropriate invoices to be created. A nightmare of a task.
Difficulties Identifying Revenue Opportunities
We always felt that every lead should have a monetary value, even if it was at worse to break even. The reality was that leads are often discarded but in truth, each lead is an individual with their own unique requirements. It is hard to spot if you are sifting through data by hand and easy to ignore.
We needed to stand out and create personal relationships with users while battling with other competitors trying to win the short amount of attention consumers would give to each campaign. We needed marketing triggers, automation and funnels that would be well received, not discarded. This would take multiple different platforms, from email distribution to SMS broadcasts, keeping compliance and security at the forefront each campaign that we powered.
We were spending along with managing massive budgets for ourselves or clients so it was important that we could track the whole eco-system including inbound phone enquiries that would take the user offline. There are so many platforms that can't offer this so we set about finding the solution.
Distributing Leads with Intelligence and Compatibility
Distributing leads is not just about distributing leads. We very quickly realised that some call centre agents, for example, were better than others. We needed to identify why this was so that we could match the appropriate leads with the correct agents. Sounds simple, but it's incredibly complicated as there are so many data points to analyse and match up and you need huge amounts of data to do so and call upon the data in real time as new records are sent through.
Could the data be compliantly enriched to unveil a clearer picture on the potential customer, without being too invasive and keeping within the strict legislational guidance given?
How can the data be taken offline, appended with the outcome results and passed back and managed appropriately?
Lead Fraud Is A HUGE Problem
We identified very quickly that unscrupulous lead partners would try and push through fake leads, often blending them in with other sources in order to increase their margins. The main issue is that lead fraud can be hard to identify and as technology becomes more advanced and, with multiple ways of disguising data, we needed to be smarter.
With this all being said Databowl was created, to overcome the main problems faced and to eradicate lead fraud from your work - whilst simultaneously saving you money and improving performance - then fill in your details below and one of our experts will be in touch to start helping.
Indeed, we created Databowl with these problems in mind, knowing that we would be able to offer a solution. Perhaps some of these problems seem familiar, in which case we can begin helping straight away; perhaps you weren't aware that you faced these problems - or weren't aware of the importance of optimising your lead distribution - in which case we would love to have a discussion and explain more about perfecting your lead distribution, and your entire process, in greater depth.
For an additional look at the importance of lead distribution, see: Everything You Need To Know About Lead Distribution
Weekly Newsletter
Tactics and tips served straight to your inbox. Sign up to the Databowl newsletter and receive weekly custom content for unlocking growth.
Loading newsletter form...