June 01, 2023
10 Key Features to Look for in a Lead Distribution System in 2023
6 min read
Stay ahead with the top 10 must-have features for your 2023 lead distribution system including lead tracking, scoring, scalability, CRM integration, safety and compliance, and more!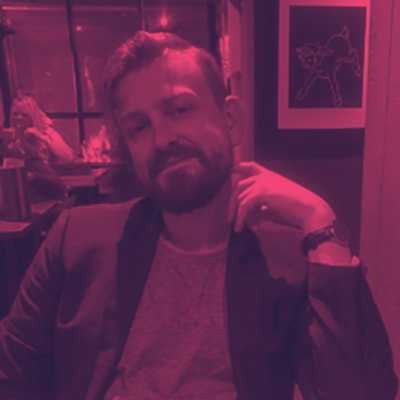 Written by Daniel Hopewell - Head of Marketing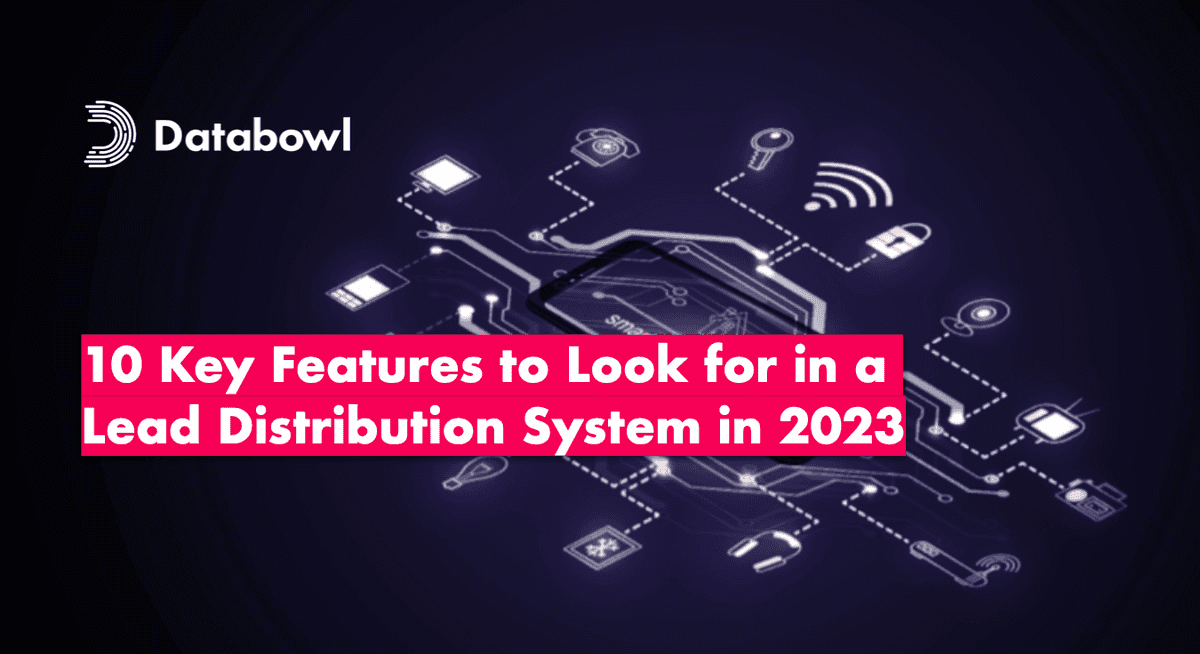 When it comes to lead management, there are several factors and steps in the process that can go awry and disrupt the integrity of your data, leading to costly consequences.
From inaccurate information to mishandled processes, even the smallest misstep can have a ripple effect through your sales pipeline, such as ineffective lead tracking, and poor lead assignment.
Luckily, by addressing these potential pitfalls and implementing an effective lead distribution system, you'll be able to safeguard the integrity of your data, enhance lead engagement, and improve your conversion rates.
In this article, we'll be discussing the 10 essential features that your next lead distribution system should possess to supercharge your lead management efforts and maximize sales conversions.
The Value of a Modern Lead Distribution System in 2023
As you already know, a lead distribution platform efficiently assigns and distributes leads within an organization to improve the chances of successful conversions.
Beyond the well-known benefits of lead distribution systems, here are lesser-known aspects you should be aware of for 2023:
Harnessing artificial intelligence and machine learning provides a competitive advantage over lead scoring, predictive analytics, and automated decision-making
Seamless integration ecosystems that go far beyond CRM integrations, but also include automation tools, customer service platforms, and social media channels
Embracing customer-centricity to offer personalized communication, tailored content delivery, and targeted nurturing based on each lead's preferences and behaviors
Additionally, automated lead distribution has been proven to boost sales productivity by at least 14.5% and reduce marketing overhead costs by 12.2%.
With these key focuses in mind, let's explore the top 10 essential features that your next lead distribution platform must have for 2023:
1.  Advanced Lead Management Capabilities: The Backbone of Success
What if you could send every lead on a tailor-made journey that made them feel valued? Do you think this would improve your bottom line? You bet. 
Imagine having a lead management system that knows your leads as well as you do. That's the power of comprehensive lead management.
At its core, your lead distribution system should excel at lead management, including lead scoring, lead nurturing, and monitoring.
New, advanced lead management tools now use AI and machine learning algorithms to streamline the sale process to direct leads to the salesperson best suited for their needs.
Benefits: Building stronger relationships with potential customers, improved engagement rates, and skyrocketing conversion rates. 
2. Intelligent Lead Routing: Matching Leads to the Right Hands
With manual lead distribution, mistakes happen. A lot. Such as assigning high-quality leads to new salespeople who aren't equipped to handle those leads.
Luckily, intelligent lead routing assigns leads to the right salesperson at the right time, using pre-established criteria to enhance the chances of conversion.
Look for a lead distribution system that can handle these criteria, such as:
Lead source
Lead score
Geographic location
Salesperson's availability
Salesperson's expertise
Salesperson's historical closing rates
Benefits: Higher conversion rates and a happier sales team, as they'll be working with leads that match their skills and expertise.
3. Effective Lead Tracking Systems: Navigating the Lead Journey
To nurture a great relationship with your leads, it's important to avoid asking repetitive questions or being clueless about their current stage in their customer journey.
Lead tracking helps you monitor and document each lead's journey through the sale funnel, from the initial contact form to conversion.
With this information, salespeople can better understand their prospects, identify pain points holding them up from proceeding, and change their follow-up approach accordingly.
Benefits: Knowing where your customers are in their journey will help you send timely, appropriate responses that address their pain points and help move them along when they're feeling stuck.
4. The Power of Integrated CRM Functionality
Ever wasted too much time hunting down a lead's contact info in your phone or email? With integrated CRMs, you won't have to again.
Think of your lead distribution platform as the central hub, which integrates with your CRM to automatically pull new leads into the system for improved lead management and better access across the entire sales department.
Benefits: Your sales team always has the most accurate and up-to-date information.
5. Robust Lead Generation Software Integration: A Seamless Connection
To maximize your efficiency, find a lead distribution platform that integrates with your lead generation software.
These types of integrations ensure a seamless and instant transfer of leads from the generation platform to the lead distribution platform.
Some popular lead generation platforms that integrate with Databowl include:
Facebook Lead Ads
Google Ads
LinkedIn Lead Gen Forms
Zoho CRM
Marketo
Mailchimp
Benefits: The lead transfer process is automated instantly, reducing errors and lost leads from one system to the other.
6. Real-time Reporting and Analytics: Unlocking Crucial Insights
With your sales data at your fingertips, you're ready to make better, data-driven decisions to understand the factors that affect your conversion rates and other key performance indicators (KPIs).
Benefits: Identifying conversion patterns, such as days of the week when closing rates are higher, spotting sales funnel bottlenecks, measuring sales team performance, and analyzing lead source effectiveness.
7. Efficient Automation and Workflow Tools: Streamlining for Success
Imagine if each of your salespeople had a personal assistant to help them take care of routine tasks, such as following up with leads by sending emails or SMS messages.
With new automation and workflow tools, this is now possible. Automation can handle repetitive tasks such as follow-up emails, setting up drip email campaigns, and setting reminders.
Benefits: Task automation can be set up using pre-defined criteria to automatically send out new messages once a lead follows a certain "conversion" step, such as opening up an email, clicking on a link, or filling out a contact form. This allows your salespeople to spend more time on the phone with active prospects, while still nurturing leads.
8. Scalability and Customization: Growing with Your Business
If your business grows or expands significantly, which we hope it does, then your lead distribution system should seamlessly handle the increased lead volumes, additional users, and higher data processing requirements.
Additionally, customization will help you fit the lead distribution platform to your business's unique sales process and workflows. For example, you can assign new lead assignment rules, set up workflow automation to set up actions, notifications, and reminders, and adjust data fields and reporting to generate custom reports.
Benefits: Your lead distribution platform will remain useful even if your team significantly grows, ensuring a consistent return on investment and reducing the need to change platforms.
9. Compliance and Security Measures: Safety in Lead Distribution
In 2023, customer data and privacy are becoming increasingly paramount, considering the amount of sensitive information customers entrust to businesses.
The last thing your customers need, or your company, is to experience a devastating data breach. The implications of a data breach extend far beyond financial losses — they can irreversibly damage your company's reputation and have lasting consequences for your customers' personal data.
Benefits: By prioritizing compliance and safety measures, you'll protect customer trust, preserve your company's reputation, mitigate expensive legal and financial risks, and maintain customer confidence in your company.
10. Reliable Customer Support and Training: Maximizing Your Investment
Introducing a new software platform such as a lead distribution system to a sales department can come with a learning curve.
This is why it's important to choose a lead distribution platform that offers reliable customer support and comprehensive training.
Benefits: A smooth onboarding and implementation process to navigate the initial setup and configuration, answering questions, troubleshooting, maximizing platform capabilities, and quick issue resolution when problems arise. 
Try Databowl: the best lead distribution system in 2023
Maximize your lead distribution potential with Databowl, an advanced platform that solves common lead routing challenges to increase conversions and provide valuable data insights.
Experience the benefits that automated lead distribution can offer your company today.
Written by
---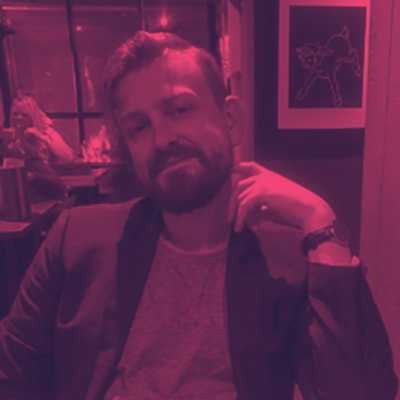 Daniel Hopewell
Head of Marketing
Daniel has worked with huge brands all over the world, in the Fashion, Music, and Tech industries. He specialises in creative direction and helping cool brands grow. He is the co-host of the B2C Lead Gen Podcast where he aims to give the show structure and orchestrate topics of conversation; he largely fails at this job as the podcast tends to meander all over the shop…
Weekly Newsletter
Tactics and tips served straight to your inbox. Sign up to the Databowl newsletter and receive weekly custom content for unlocking growth.
Loading newsletter form...