April 03, 2023
Maximize Sales Success with Lead Management Strategies for Lead Distribution
7 min read
We break down 5 common lead management strategies. Learn the importance of lead management and lead distribution, and how they're both improving with AI.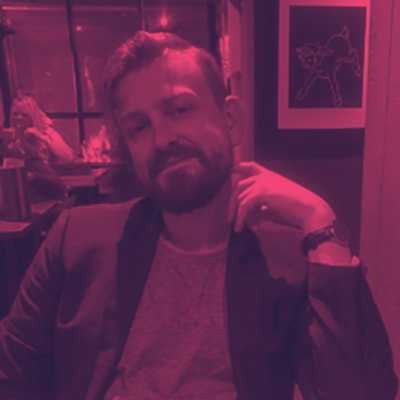 Written by Daniel Hopewell - Head of Marketing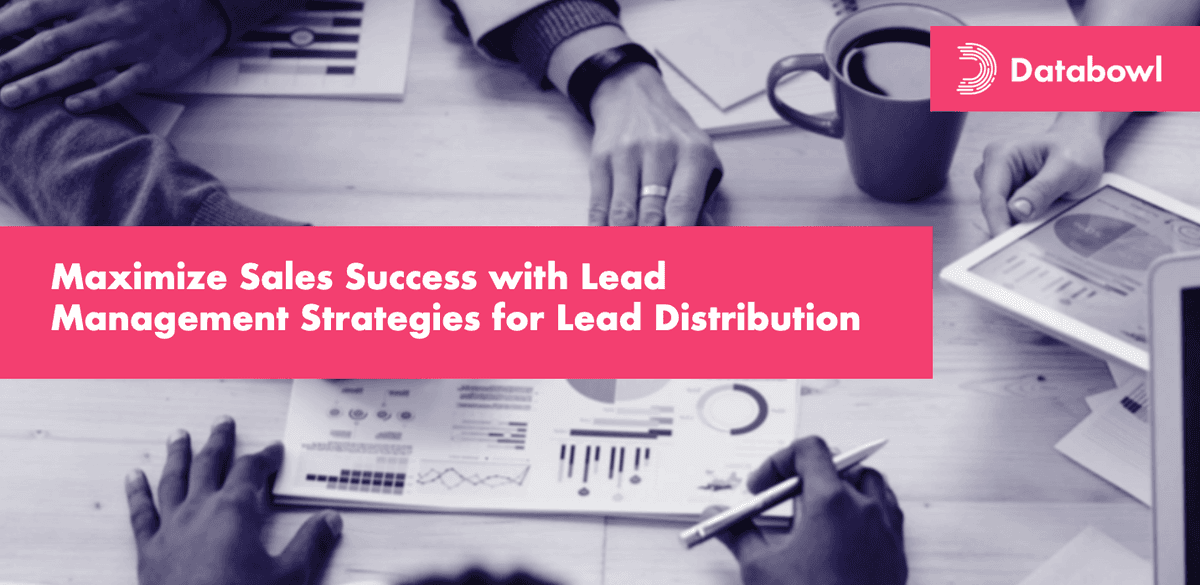 Businesses often struggle with managing the many components that make up a successful sales operation. From handling leads, sales teams, software, products, marketing channels, large amounts of data, and more, it can feel like there are endless problems to solve.
But really it all comes down to one solution — implementing lead management strategies.
Whether you're new to lead management or looking to upgrade your current system, understanding lead management strategies will help you compete in today's fast-paced sales environment.
Strategic lead management encompasses all components of the sales process and ensures they work together. Lead distribution is a critical part of a lead management system that impacts how likely leads are to convert to customers.
Learn the importance of lead management, how lead distribution fits into it, and how they're both improving with new AI technologies. We also break down the 5 common lead management distribution strategies and how they might apply to your business.
Improve your lead management and maximize sales. Schedule a free demo to get started.
What is lead management?
Lead management is the process that sales teams rely on to collect, track, distribute, prioritize, and nurture leads as they flow into a business, with the purpose of converting leads into customers and increasing conversion rates. The term lead management encompasses the strategy, process, system, and software for managing leads.
Lead management strategies are evolving with the addition of artificial intelligence and machine learning applications, which use lead and sales data to make predictions that improve overall lead management.
What is lead distribution?
Lead distribution is an important part of an effective lead management strategy that involves strategically assigning leads to various salespeople, or even routing leads into another sales or marketing channel, with the goal of guiding leads closer to conversion. With the help of AI and machine learning, lead distribution offers intelligent screening of leads, providing predictions about what will make them most likely to close a sale.
Intelligent lead distribution strategically enhances the entire lead management process from the start.
Understand your options, read our guide — Lead Distribution System Buying Guide: Everything You Need to Know
Why is lead management important to sales teams?
Lead management is important to sales teams because it guides how your team works leads from start to finish and it maximizes the value of your leads.
After all, new customer acquisition can cost at least five times more than focusing on existing customers.
With lead management strategies, leads flow efficiently through your sales funnel, which improves processes for your business, as well as the experiences of your customers. It helps your sales team prioritize and optimize how they work leads that are ready to buy.
With the right lead management strategies, you save time and money — increasing ROI. Lead management helps you maximize your leads and sales team by creating a system that makes sense of thousands of lead and sales data points.
With a clear structure for managing leads, you gain visibility into processes and the ability to track performance. This reveals opportunities to grow your business as well as areas that need more support or improvement.
Go deeper. Read our Executive Guide to Lead Management Systems + 5 Ways They Benefit Businesses.
Intelligent lead distribution is critical to lead management strategies
Your whole lead management system is impacted by your lead distribution strategies because the way a lead is distributed impacts the entire journey it takes to either become a customer or find a solution elsewhere.
This is why tools have evolved to provide more intelligent lead distribution through the use of AI and machine learning applications.
By making sense of the thousands of data points — which you already have but likely haven't been able to manage manually — AI provides lead distribution values to help sales teams predict what next step will make each lead most likely to convert.
According to a recent Salesforce survey, 97% of sales leaders and sales ops pros say AI gives their sales reps more time to sell by removing busy work with intelligent automations.
This level of data management and analysis just wasn't possible before with manual systems. Previously, rules for lead distribution were often set based on assumptions, gut feelings, or even biases. They also quickly became stagnant, not evolving as leads, sales teams, or markets shifted.
Now with AI and machine learning, which continuously learns and evolves without human intervention, intelligent lead distribution is not only enhancing how sales teams work leads, but it's also become a critical factor in improving overall sales production and conversion rates.
What could you do with better technology? Learn more, read: How to Compare B2C Lead Management Software in 2023.
5 common lead management lead distribution strategies
Let's look at the 5 common lead management lead distribution strategies that sales teams often rely on to route leads.
Many sales teams use lead management software to assist with these lead distribution strategies.
There are various software options available that provide a range of customization and capabilities, including the addition of AI/machine learning to boost how leads are managed and distributed.
1. Automated lead distribution
Automated lead distribution is the most common option sales teams rely on. It focuses on sales agent availability.
Sales automation is triggered to connect with leads and start the follow-up conversation. This pushes leads into the process of scheduling an appointment with an available salesperson.
Automated lead distribution allows for quick response times. With more intelligent rule-setting and data management, it can also help leads connect to the best available salesperson, not just the most available person.
2. Round-robin lead distribution
Round-robin lead distribution is also a highly common strategy. Its main purpose is to provide equitable distribution of leads among the sales team and make sure leads aren't left stagnant.
It provides limitations though in that it essentially randomly assigns leads to sales agents because it doesn't factor in each salesperson's availability, skills, or past performance.
Businesses might think round-robin is good for the sales team's morale but it can sometimes result in lead management challenges and lower conversion rates overall.
3. Priority lead distribution
Priority lead distribution is of course meant to help sales teams prioritize how to work leads.
This lead management strategy is often rules-based and works by weighing certain lead data as more or less important than others, with the overall goal of converting leads. That lead data could include points like lead source, lead demographics, or lead behavior. Depending on the data each lead presents with, it will be positioned in a prioritization queue for each salesperson.
Priority lead distribution can be powerful because it allows for a fuller picture of each lead. But to do it well, you need to measure several dimensions for each lead. This requires some form of AI and machine learning, which can measure thousands of data points in real-time and continuously evolve to manage changing lead performance.
4. Geographic lead distribution
Geographic lead distribution is essential for sales operations organized by regions and territories, such as the many "distributed-retail" mortgage lenders that support local lender branches.
This lead management strategy improves efficiency by routing leads to each local branch based on lead demographics data, which includes relevant location information for each potential sale.
5. Product or channel-based lead distribution
Product or channel-based lead distribution involves routing leads based on the product the consumer is interested in or the channel/lead source the consumer is coming from. 
As leads flow into specific salespeople that specialize in that product or in working that channel, this allows for an improved customer experience. Specialized, skills-based sales teams can increase conversion rates on certain leads because of a familiarity with how to serve leads in these particular cases.
With the addition of AI and machine learning, this tool can combine several factors, including both the product and channel the lead is engaging with, as well as what salesperson is the best to handle that particular lead at the right time.
Optimize sales with the right lead management strategies for lead distribution
Are you currently using any of the 5 common lead distribution strategies? If so, how are they working for you? If not, what other ways have you managed leads?
You'll want to consider what strategies best fit the needs of your business, your sales team, and your leads. If your focus is on distributing leads to various branches or territories, that will be a major factor that plays into your strategy.
Or you might want to prioritize equitable distribution, quick response times, product specializations, or all of the above. 
Using the proper lead management software can automate much of this. With the addition of AI and machine learning applications, the software can even maximize your data, lead prioritization, and lead distribution to improve conversion rates and increase ROI.
Databowl offers lead management solutions that simplify lead verification, distribution, and nurturing while providing actionable data management enhanced with AI and machine learning.
Schedule a demo to see how we can help you maximize your sales success.
Written by
---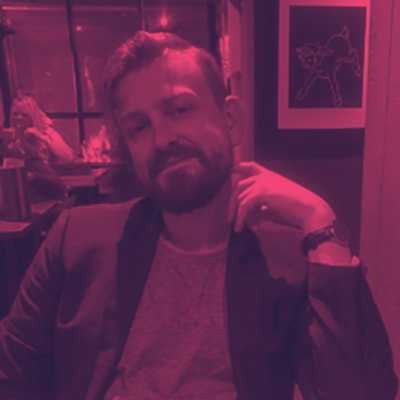 Daniel Hopewell
Head of Marketing
Daniel has worked with huge brands all over the world, in the Fashion, Music, and Tech industries. He specialises in creative direction and helping cool brands grow. He is the co-host of the B2C Lead Gen Podcast where he aims to give the show structure and orchestrate topics of conversation; he largely fails at this job as the podcast tends to meander all over the shop…
Weekly Newsletter
Tactics and tips served straight to your inbox. Sign up to the Databowl newsletter and receive weekly custom content for unlocking growth.
Loading newsletter form...