March 29, 2023
How to Compare B2C Lead Management Software in 2023
12 min read
Compare 2023 B2C lead management software options to optimize how you handle lead data, increase conversion rates, and ultimately scale your business.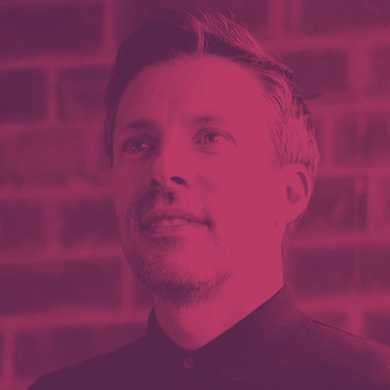 Written by Simon Delaney - CEO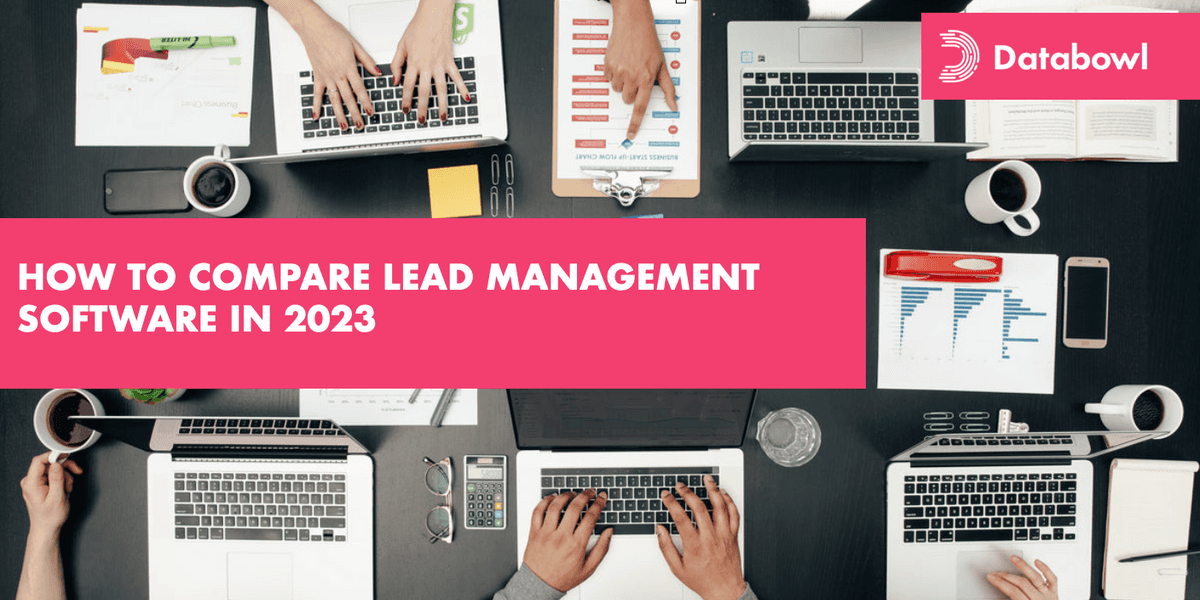 As a B2C company, you manage a large volume of leads — generated from many different sources — and all with their own unique needs.
As leads flow into your business, you have the potential to collect and track the thousands of data points that come with them. This makes prioritizing, working, and converting leads complex and overwhelming. Unfortunately, leads are often mismanaged and sales opportunities are delayed or even missed.
This is where choosing the right B2C lead management software will transform your business.
B2C lead management software takes lead management from a frustrating obstacle and turns it into a revenue generator. With streamlined lead management, B2C companies connect with and track large volumes of leads effectively, increase conversion rates faster, and ultimately grow their businesses.
So we want to help you understand what features and considerations are most important to compare when evaluating B2C lead management software. We'll explore what lead management software is, its benefits, key features to look for, and some of the top solutions available on the market for businesses like yours.
Gain the confidence to choose the right software solution for your business so that you can focus on converting customers.
Schedule a free demo with Databowl to see how we can help maximize your lead value.
Why B2C lead management software is so important right now
You're working within a highly-competitive business landscape where companies hound consumers for their attention non-stop.
Consumers increasingly take matters into their own hands, researching solutions to their problems online and connecting with companies that could provide the right products or services.
Because of this, you can generate leads online with a wide range of experiences and needs. And you can track — and use — all of the data they bring with them to increase the likelihood of converting them to customers.
You need a way to streamline your lead management process and maximize sales revenue, otherwise, you leave deals on the table. Enter B2C lead management software.
Stay ahead, check out 5 Lead Management Strategies To Beat The Competition
What is lead management software?
Lead management software provides a centralized system to collect, track, prioritize, and nurture leads as they flow into a business to help sales and marketing teams increase conversion rates. As technologies evolve, lead management software has more and more to offer businesses, including the use of AI and machine learning to enhance all aspects of the sales process.
Why is choosing the right B2C lead management software important in 2023?
B2C lead management software automates and optimizes the entire lead management process so that you can efficiently identify prospects, build relationships, and close more sales, faster.
Choosing the right B2C lead management software is important to the success of your business because it helps you do the following:
Streamline the entire lead management process to improve ROI
Improve lead conversion rates with automations and data intelligence
Increase productivity of your sales and marketing teams with optimized tools
Enhance the customer experience from start to finish, to repeated conversions
Measure and analyze lead and sales performance to see opportunities for growth
As technologies evolve, better solutions become increasingly available. This means your competitors have access to them too. Keeping up with the latest software solutions in 2023 means you won't fall behind and miss out on a chance to grow your business.
To read more, check out: Executive Guide to Lead Management Systems + 5 Ways They Benefit Businesses
How do I know if my current B2C lead management software is effective for lead generation and management?
When evaluating lead management software for your business, various metrics reflect how the software performs with lead generation and lead management.
If you currently have software in place but want to know if it's performing optimally, consider the below metrics. If it's not performing, you can see how these areas would improve with a better software solution.
Lead quality — Measure what percentage of leads that flow into your business is qualified. Do you have data you can compare and analyze related to lead sources, demographics, and behavior to reveal what improves the likelihood of conversions? How do your sales and marketing teams view the value of leads the software deems "qualified?" Is it aligning? 
Lead conversion rate — Measure what percentage of leads convert into paying customers. Are you able to work and convert leads to reach sales goals?
Sales revenue — Measure the total revenue generated from leads that have converted into paying customers. Is your lead management software contributing to revenue or hindering it?
Cost per acquisition — Measure the cost of acquiring a new customer through your lead management software. Is the process to generate and manage leads efficient or is it costing you too much time and money?
ROI — Measure the overall return on investment for your lead management software. Does the software currently provide enough benefits to not only justify the cost but also increase revenue?
If you find that your lead management software lacks in any of these core areas, your lead data and lead management processes could likely do more for your business with better tools.
By comparing the various software options available, you can see whether another software solution would better serve the needs of your business and your customers. 
Learn more: Tactics To Squeeze The Value From Every Lead
What to compare when choosing B2C lead management software
In the world of B2C sales and marketing, lead management is critical to success. The right B2C lead management software can help you streamline your system and close more deals.
However, with so many software options available, it can be challenging to choose the right one. Let's dig into the key factors to consider when comparing B2C lead management software in 2023.
With these factors in mind, you can find the right software that helps you manage leads effectively and grow your business.
Available features
The features that lead management software solutions provide will make or break how they can support your lead management system.
The software must have all of the essential features you need to manage leads. Key features include lead capture, lead validation, lead scoring, lead distribution, lead nurturing, performance analytics, and reporting.
These features are necessary for generating leads, capturing leads, determining the quality of leads, tracking their progress through the sales funnel, and knowing when to prioritize them, all meant to increase the likeliness of a closed sale.
Integrations with other systems
Integration is also a critical factor to consider when comparing B2C lead management software. 
Check if the software can integrate with other tools and systems your business already uses. This could include your CRM, marketing automation platforms, or any other systems that contribute to sales and marketing processes.
With smooth integrations, you can streamline your lead management process, improve data accuracy, and reduce data entry errors, all without having to overhaul your entire sales and marketing system.
You don't want to choose a new lead management software only to find that it doesn't work with other tools you rely on.
Ease of use
Beyond the technical basics and the features provided, it will help to understand how easy the lead management software would be for your team to actually use daily.
If the software provides a user-friendly interface with intuitive navigation, this can save you time and effort in training your team. It ensures the right people have access to the tools they need when they need them — without having to reach out for support every time they want to use a feature.
When comparing your options, connect with software providers that offer demos or free trials of their software. This allows you to see and interact with the interface, as well as ask questions.
Customization
All businesses have their own unique needs. Many high-quality lead management software solutions understand this and offer customizations for things like lead capture forms, lead scoring models, and lead nurturing campaigns.
If a software provider has the flexibility to meet your needs as your business evolves, this ensures that your investment is not only worth it, but that it can also grow with you.
Beyond basic customizable features, some providers might offer more or less flexibility. Keep in mind that the more unique your needs are, the more they could cost.
You may have to weigh whether a more standardized or more customizable software is better for you. With more standardized, cheaper software also comes more simplicity. You'll need to decide what's best for your business.
Support
Learn about and compare how each software provider offers support to their customers.
The level of support can vary, and one type of support might be best suited for your business and team. One software provider might offer 24/7 customer support, while another might offer a dedicated account manager.
Find out whether there are resources available online that are easy to access for training and troubleshooting as well.
The right support will help you get the most out of the software and ensure you're not missing out on sales because of technical issues.
Pricing
Based on the factors above, evaluate each software option's pricing based on the features, integrations, customizations, and support it provides. Compare whether those factors provide enough value to justify the price of the software. Can you get all of the features you need, for a price that is compatible with your budget?
Lead management software providers may break down the price in various ways. Will you be charged per lead, per user, per month, or something different? Consider which pricing structure works best for your business.
If you'd like to try the lead management software before you buy it, see whether each software provider you're comparing can offer a free trial.
The major players in lead management software
If you're just getting started with learning about lead management software, let's take a look at major software providers to get an idea of the lead management landscape.
These providers serve a wide range of businesses, targeting various types of customers, whether that means businesses that are B2C, B2B, or even both.
As you'll see, lead management is included within a range of platforms and solutions, from CRM systems to marketing automation, to designated lead management or lead distribution platforms.
In the next section, we dig further into the list of 2023 lead management software providers that specifically serve the unique needs of B2C companies.
These are some of the major players that provide lead management software, which you might consider when evaluating and comparing software options:
Keep in mind that this isn't an exhaustive list of the major lead management software providers currently available. But it can familiarize you with the software options available.
Read more: 9 Lead Distribution Strategies You Should Be Using In 2023
Top solutions for B2C lead management software in 2023
Now let's get specific and look at lead management software providers that serve B2C companies in 2023.
As you learn about each of the companies below — and do your research to compare your options — remember to consider factors such as features, integrations, ease of use, customization, support, and pricing.
This will help you find a software solution that meets your business needs and helps you manage leads effectively.
To learn more about each of these solution's features, pricing, and use cases, we dug deeper and summarized it for you here: Top 5 B2C Lead Management Software Solutions in 2023
Again, keep in mind that this isn't an exhaustive list of the providers currently available. It's a starting point to help you compare options.
Ready to compare your lead management software options?
When evaluating Databowl or any other lead management software, you're trying to determine whether a solution is a fit for your unique B2C needs. As you consider each platform's features, integrations, ease of use, customization, support, and pricing, explore what will help you manage your leads effectively and increase conversions while positively impacting ROI.
Once you've found software providers that serve your industry and business size, take your research a step further. Schedule demos and free trials with the software providers to do your own exploration. Ask questions and test their customer support.
If you're interested in trying Databowl, we would be happy to see how we can meet your needs.
Schedule a free demo with us to get started.
Together, we'll discuss your specific lead management needs to see whether our platform can help you manage and convert leads.
Written by
---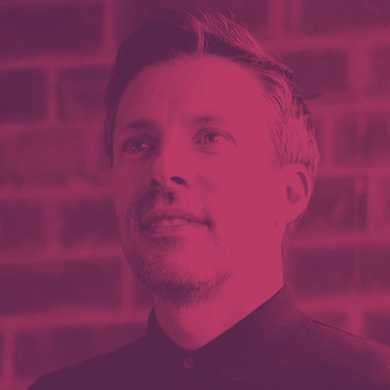 Simon Delaney
CEO
Simon is Databowl's CEO and has helped the biggest brands in the world run amazing lead generation. He ran the biggest lead gen agency in the UK and from there decided to build the perfect software to help lead buyers and lead generators. Expect a mixture of valuable insights, transparency around lead generation, and straight talking... (but should always come with an Explicit / NSFW warning)
Weekly Newsletter
Tactics and tips served straight to your inbox. Sign up to the Databowl newsletter and receive weekly custom content for unlocking growth.
Loading newsletter form...