June 01, 2023
Maximizing Lead Conversion: The Role of Automated Lead Distribution
5 min read
Propel your sales team to new heights of success by maximizing lead conversion with the remarkable efficiency of automated lead distribution.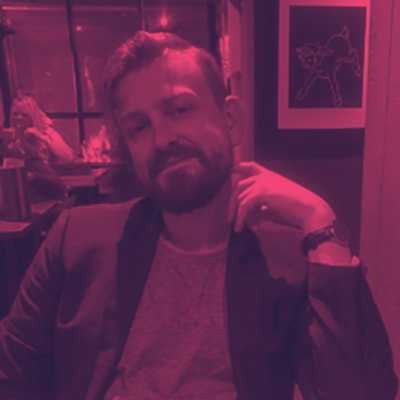 Written by Daniel Hopewell - Head of Marketing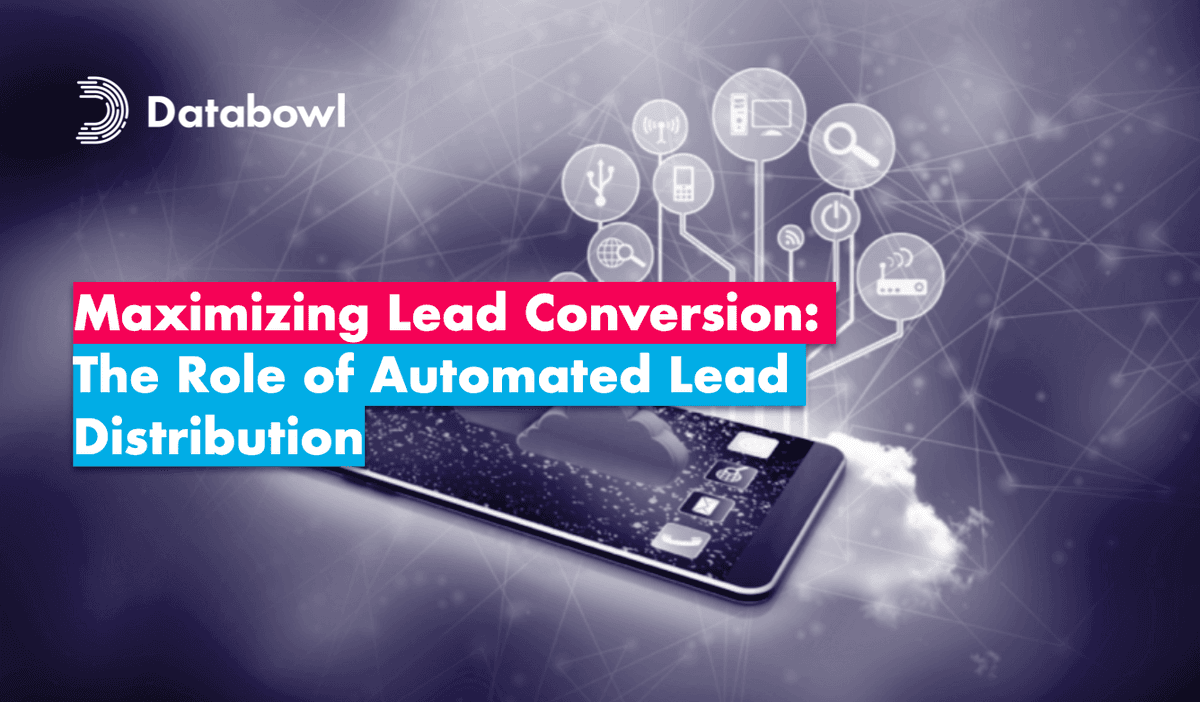 Ever wondered how a successful insurance company manages to get so many people to sign up for policies? It's not random luck, it's about strategic lead conversion.
Once a person fills out a contact form and becomes a "lead" you'll need to consistently and efficiently convert them into customers — this is where automated lead distribution comes in.
In the past, lead distribution was done manually and was notoriously prone to error. Today, automated lead distribution ensures the right salesperson is assigned the right lead based on their availability, location, and expertise to improve conversion rates.
Sound intriguing? Continue reading to dive deeper into automated lead distribution for maximizing lead conversion. We'll focus on sales automation and CRM systems, and show you the best platforms to consider for your business's growth. 
Understanding Lead Conversion: A Key to Business Growth
In this scenario, let's focus on ABC Insurance Company, a business that was once struggling to get its policies off the ground. Even though they have an impressive portfolio of insurance plans, they were struggling to get their leads to sign on the dotted line. Sound familiar?
With a stagnant rate of 2.35%, they were unable to maximize their revenue, and growth was starting to feel impossible.
However, if ABC Insurance decided to focus on maximizing its lead conversion by implementing a lead distribution system, it could potentially spike its conversion rate up to 5% within a few months.
According to recent studies, the average lead conversion rate is around 2.35%, with the highest-performing companies seeing conversion rates of 5.31% or higher. 
What's the secret to these higher-performing companies? An effective lead conversion strategy.
Why Is Automated Lead Distribution Essential?
Picture this: it's Monday morning, and your insurance sales team is preparing for another busy week. New leads are coming in quickly, but the problem is not all of the leads are of equal importance — some leads are red hot and ready to sign today, while others are "just shopping."
The big question is: How do you decide which salesperson should handle which lead?
Let's enter automated lead distribution.
Automated lead distribution is like a matchmaker for your leads. It ensures the right leads are assigned to the right salespeople based on predefined rules, such as:
Geography
Sales territory
Lead source
Lead score
Salesperson's conversion rates
Round-robin distribution
Workload balancing 
Specialization or expertise
For example, a lead who's shown interest in health insurance policies will be directed to a salesperson with specialized knowledge of those policies. Likewise, a lead asking about car insurance will be directed to a car insurance expert salesperson.
So why use automated lead scoring? Here are a few compelling reasons:
It maximizes efficiency by skipping manual lead-assigning, which is prone to errors and is time-intensive
It ensures timely follow-up, making sure to assign leads to salespeople with availability
It matches leads to the right salesperson who is an expert in their area
Did you know that contacting a lead within five minutes can improve conversion rates by 9 times? Consequently, waiting more than 10 minutes to contact a lead drops conversion rates by 400%!
How CRM Improves with Automated Lead Distribution
Let's delve deeper into how your CRM becomes a superhero when it teams up with an automated lead distribution platform such as Databowl.
Your CRM is like the command center for your sales department, keeping track of each interaction your sales team has with customers and keeping them focused and on track throughout the day. 
But what if your CRM could do more than just "track interactions," and actually start delegating tasks to the salespeople who were most suited to complete them? That's what you get when you integrate lead distribution with your CRM.
So how does this work?
Let's say a person fills out a form on ABC Insurance's website to become a new lead. The CRM system captures the lead's details and then automatically assigns this lead to a salesperson who specializes in health insurance and has a successful closing rate. This will most likely result in a quicker response and a more personalized customer experience, which will improve conversion rates.
Let's break down the improvements an insurance company can see in its CRM system with automated lead distribution:
Increased lead assignment accuracy
Enhanced visibility into lead status
Improves sales team collaboration
Faster response times
Higher closing rates
Lead Management: The Benefits of Automated Lead Distribution
Now that we've covered lead distribution and how CRMs work together, let's illustrate some real-life situations for businesses into the benefits of automated lead distribution.
Scenario 1: the overwhelmed new salesperson
Consider a new salesperson who's only a few months into their role. With automated lead distribution, this system recognizes the new salesperson's skills and experience level and thoughtfully assigns them leads that are suited to their knowledge base.
This way, the new salesperson isn't swamped with leads they're not ready to handle.
Scenario 2: the seasoned pro with a full plate
Now, imagine a mortgage advisor with a decade's worth of experience. Without automated lead distribution, their inbox might be clogged with inquiries from first-time buyers who aren't ready to proceed.
With automated lead distribution, this salesperson can get leads that match their skills and availability.
Scenario 3: the geographically challenged lead
Imagine a lead in Austin, Texas who's interested in home insurance but keeps getting calls from agents in New York because of a manual lead distribution error.
With automated lead distribution, geographical factors are taken into account, ensuring leads are assigned to agents in the appropriate area and time zone, increasing the chances of conversion and timely follow-up.
Exploring the Best Lead Distribution Software for Sales Funnel Optimization
Now that you're on board with the idea of automated lead distribution, let's consider the best software platforms to make it all happen.
Here are some of the standout options that are worth considering:
Databowl: An intuitive and versatile real-time lead management and distribution system designed for a wide range of businesses to ensure sales agents receive leads best suited to their expertise.
HubSpot Sales Hub: A comprehensive sales automation and CRM platform that includes powerful lead distribution features.
Salesforce: A popular CRM with robust lead assignment and routing capabilities.
Pipedrive: A user-friendly CRM and sales management tool with customizable lead distribution rules. 
Start your trial of Databowl today
Is your business ready to start optimizing lead management and drive higher conversion rates? It's all about getting the right lead to the right agent, at the right time.
Boost your sales team's efficiency and keep customers and agents satisfied with Databowl, a lead distribution management and distribution platform.
Book a demo of Databowl and watch your conversion rates grow!
Written by
---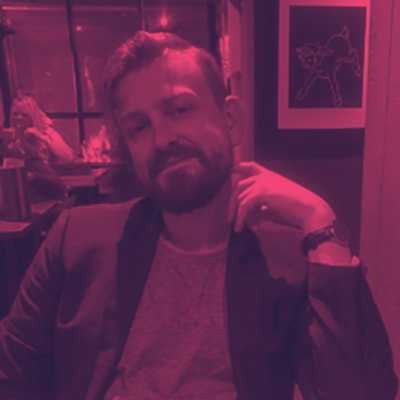 Daniel Hopewell
Head of Marketing
Daniel has worked with huge brands all over the world, in the Fashion, Music, and Tech industries. He specialises in creative direction and helping cool brands grow. He is the co-host of the B2C Lead Gen Podcast where he aims to give the show structure and orchestrate topics of conversation; he largely fails at this job as the podcast tends to meander all over the shop…
Weekly Newsletter
Tactics and tips served straight to your inbox. Sign up to the Databowl newsletter and receive weekly custom content for unlocking growth.
Loading newsletter form...