April 20, 2023
8 Lead Distribution Use Cases for Life and Health Insurance FMOs
13 min read
Discover the importance of lead management for insurance FMOs and how intelligent lead distribution software can boost conversion rates and customer satisfaction.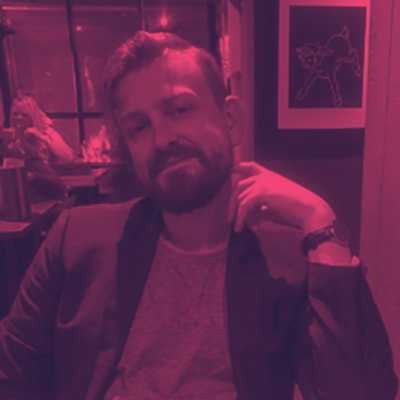 Written by Daniel Hopewell - Head of Marketing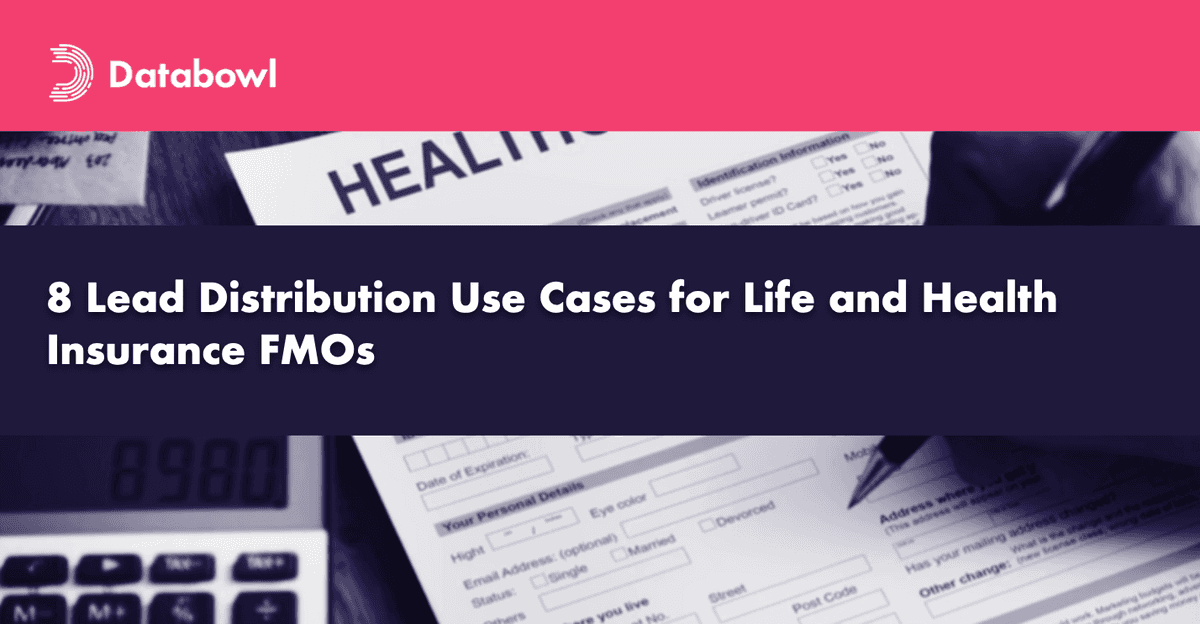 As you know, the insurance industry has become even more competitive, and FMOs need to develop and implement effective lead management strategies to drive more sales and stay ahead of the competition.
FMOs play a pivotal role in developing and implementing lead management strategies and work with sales teams to ensure they have the right tools to engage and convert leads effectively.
In one study by Velocify, there is an 87% higher conversion rate for leads when an automated lead distribution is used. 
By leveraging new lead distribution software, FMOs can automate and streamline most aspects of lead management, such as lead scoring, assigning leads, and validating leads to focus on high-priority leads.
In this article, we'll focus on how to build a lead management strategy for FMOs in life and health insurance and how they can use a lead management solution to drive revenue and growth.
Learn where your life and health insurance leads come from
Your incoming life, health, and final expense insurance leads will come from various sources and channels, and each lead requires a tailored approach to make sure you're getting the most bang for your buck.
To make the most out of your online lead generation efforts, FMOs should develop strategies for each source and channel. This might involve customizing your messaging, creating targeted ad campaigns, or offering unique content for each audience's needs.
Different online sources and channels for life and health insurance leads include:
Websites and landing pages
Your website is your online storefront. Make sure it's user-friendly, mobile-friendly, engaging, and easy to navigate.
Landing pages, which are designed to capture leads, should be visually appealing, have clear calls to action, and offer relevant content to persuade visitors to convert into new leads.
Social media platforms
Social media is about connecting with your target audience. Share valuable content, engage your followers, and run targeted ad campaigns to generate leads from platforms such as Facebook, LinkedIn, Twitter, and even Instagram.
Email marketing
Email is a powerful tool for nurturing and converting your life and health insurance leads. Create personalized email campaigns to stay top-of-mind with your prospects and provide them with relevant information, such as new blog posts, to guide them through their decision-making process.
Search engine advertising
Use pay-per-click (PPC) advertising platforms such as Google Ads to target specific keywords and demographics. This way you'll be targeting people looking for insurance who are actively searching online.
Content marketing and blogging
Write and publish informative blog posts, infographics, graphics, eBooks, and high-quality content for lead generation on your website and on social media to attract life and health insurance leads.
Experience the power of Databowl for yourself and your sales team by signing up for a free demo today! 
9 tips for creating a robust lead management strategy for FMOs
FMOs are responsible for creating a solid lead management strategy to make the most out of their team's life, health, and final expense insurance leads. 
Here are the key elements to include in your lead management strategy, all of which can be supported by using a lead management software solution like Databowl:
1. Create a centralized lead database
Keeping all of your leads organized in one place is going to be a game-changer.
A centralized lead database helps you easily access and manage all lead information, making sure you're not missing out on any opportunities.
Imagine having a one-stop shop for all your leads, where you can quickly check their status and history without having to dig through multiple systems.
2. Do lead scoring and prioritization to focus on the best leads
Not all of your leads are going to be of equal importance.
Assigning scores to your leads based on factors such as their level of engagement, demographics, and insurance needs helps you identify the hottest prospects.
This way, you can prioritize your efforts and focus on the leads that are the most likely to convert. 
Remember that time when you closed a deal with a high-priority lead just because you knew they were most likely to buy? That's the power of lead scoring!
3. Automate your lead nurturing process
Nurturing your leads is essential in insurance sales, but it can be time-consuming.
Automated lead nurturing takes some of the pressure off your sales team by sending personalized emails or messages to your prospects based on their behavior or stage in the sales funnels.
It's like having a virtual assistant who never forgets to follow up!
4. Run performance tracking and analysis to meet sales goals
You can't improve what you don't measure. 
Tracking the performance of your lead generation and management efforts helps you identify what's working — and what's not. 
By analyzing data such as conversion rates, response times, and lead source effectiveness, you can fine-tune your strategy and make more data-driven decisions.
5. Improve your response times to new leads
The early bird catches the worm — or lead, as they say.
Responding quickly to new leads increases your chances of converting them into customers. Remember the five-minute rule?
Make sure your sales team is on the ball and ready to engage as soon as a new lead comes in.
6. Personalize communication for each lead
People (your leads) love to feel special. 
Personalizing your communication with leads helps you build trust and rapport. Take the time to learn about your prospects' needs and preferences, then tailor your messaging to address those specific points.
Remember that one lead who appreciated your customized insurance proposal? Yeah, that's the magic of personalized communication!
7. Consistently follow up with each lead
Your sales team's persistence pays off.
Establish a follow-up schedule for your sales team to ensure they're consistently engaging with leads.
You never know when a prospect might be ready to take the plunge and buy life or health insurance.
Consistent follow-up helps you stay in the customer's mind so that when the time comes, they'll think of your company.
8. Cultivate relationships with referral partners
Don't underestimate the power of networking with referral partners.
Building strong relationships with referral partners, such as healthcare providers and financial advisors can open doors to new health and life insurance leads.
Attend industry events, join online forums, and reach out to potential partners to expand your network and increase your health and insurance lead pool in your community and area. 
9. Leverage new technology and automation to give your sales team more time to contact leads
Embracing new technology is a must in today's digital environment. Using tools such as CRM systems and lead management systems, like Databowl, can streamline your lead management process, save time, and improve results.
Automation can take care of repetitive tasks that bog your sales team down so they can focus on calling and emailing more prospects to close more deals.
Benefits of a lead management system for FMOs in health, life, and final expense insurance
Field marketing organizations (FMOs) in the life and health insurance industry can benefit from implementing a lead management system like Databowl.
With its array of features and automation capabilities, Databowl simplifies the lead management and distribution process while enhancing overall efficiency and productivity for large sales teams.
Some of the benefits of using a lead distribution software solution include:
Improved lead organization and prioritization
Automated lead nurturing and follow-ups
Enhanced team collaboration and communication
Data-driven decision-making and performance analysis
Seamless integration with existing tools such as CRM
Scalability for growing sales teams
By streamlining routine tasks and providing valuable insights, lead distribution software empowers FMOs to focus on building relationships, strategies, and closing deals.
This results in higher conversion rates, better ROI on marketing efforts, and a more efficient lead management process.
Start your demo of Databowl today!
As an FMO in the health and life insurance industry, you deserve a system that simplifies your workflow, enhances your team's productivity, and helps you drive more sales.
Discover how this powerful lead management platform can revolutionize your business, improve your team's performance, and skyrocket your success.
Experience the benefits of Databowl firsthand by signing up for a demo today!
Are you an FMO in the life and health insurance industry looking to level up your sales team's game?
Have you ever wondered how intelligent lead distribution can be a game-changer for your business?
In this article, we'll dive into the importance of lead management for FMOs and the critical role that intelligent lead distribution plays in driving sales and increasing customer satisfaction.
Experience the power of Databowl for yourself and your sales team by signing up for a free demo today! 
What is lead distribution for life and health insurance FMOs? 
Lead distribution for life and health insurance FMOs, or field marketing organizations, is about getting the right leads to the right agents at the right time.
Imagine you're running a bustling FMO and you've got a variety of agents with different skill sets, areas, or expertise in different regional locations. Now imagine the challenge of connecting these agents with potential clients who are the perfect fit for their skills and knowledge. There is where lead management comes in.
Imagine this: Sarah is a life insurance agent who specializes in helping young families, and John is an expert in health insurance policies for small businesses. If your FMO can successfully route a lead for a young couple to Sarah and another lead for a business owner to John, then you're nailing the art of lead distribution.
Lead distributing is more than just connecting agents with potential clients, though. It's about optimizing your company's sales efforts by assigning leads based on factors such as:
Agent expertise
Location
Availability
Historical sales performance
When done effectively, lead distribution for health and life insurance can have a significant impact on your company's bottom line.
According to one study, automated lead distribution improves the percentage of leads called within five minutes by 91%. 
Learn more about the five-minute rule from our blog post "How the Five-Minute Rule Could Triple Your Conversions." 
8 lead distribution use cases for FMOs for handling new life, health, and final expense leads
As a field marketing organization (FMO) handles life, health, and final expense insurance leads, it's absolutely necessary to have a strategic approach to lead distribution.
Did you know that by using multiple automated lead distribution methods you can improve conversion rates by up to 107%? 
With a variety of agents, each with their own unique skills and areas of expertise in a different region, assigning the right leads to the proper agent will make a giant difference in your sales revenue.
Here are 8 of the most common lead distribute use cases specifically tailored to handline new life, health, and final expense leads:
1. Automated lead distribution
Automated lead distribution uses lead management software to automatically route leads to the best sales agents.
This strategy can benefit life and health insurance FMOs as it helps ensure leads are distributed efficiently and promptly to the most appropriate salespeople, increasing the likelihood of a successful insurance conversion. 
For example, imagine an FMO that receives leads from multiple sources, such as online contact forms, call centers, and referrals. With an automated lead distribution system in place, these leads can quickly and accurately be assigned to the right agents based on criteria such as their availability, expertise, or geographical location.
How automation streamlines the lead distribution process
Automated lead distribution minimizes the risk of insurance leads falling through the cracks.
For example, if one agent is unavailable or overwhelmed with leads, the lead management system can automatically reassign the lead to another qualified agent.
2. Round-robin lead distribution
Round-robin lead distribution assigns leads to sales agents in a rotating or cyclical manner, ensuring a more equal distribution of leads among the team. This approach can work well in life and health insurance, where agents often have specialized knowledge of specific products or niches.
For example, an FMO may have agents who specialize in life insurance for seniors, while others offer health insurance for families.
By implementing a round-robin distribution system, each agent receives a fair share of leads to allow them to use their expertise effectively.
Balance equitable distribution with agent expertise and availability
A round-robin system might not always be the best approach, as it gives leads to agents who aren't the best fit, or who are unavailable to handle the lead promptly.
To optimize the round-robin distribution, FMOs can incorporate other factors such as agent specialization, workload, and performance into their lead assignment algorithm.
3. Priority lead distribution
Priority lead distribution ranks leads based on their perceived value and ability to convert and then assigns them to sales agents accordingly.
In the health and life insurance industry, this approach helps FMOs ensure that high-priority leads receive more attention, leading to better conversion rates.
For instance, an FMO might prioritize leads based on factors such as demographics, insurance product interest, and readiness to purchase. By focusing on high-priority leads, agents can spend their time more wisely to improve sales performance.
How AI and machine learning improve the priority-based distribution system
AI and machine learning play a significant role in assigning leads in a priority-based lead distribution system.
These new technologies can analyze vast amounts of data to identify patterns and trends to help FMOs and sales agents identify the prized leads that have the highest conversion potential.
4. Geographic lead distribution
Geographic lead distribution assigns leads to agents based on their geographical location.
This approach is beneficial for life and health insurance FMOs with regional offices and agents who specialize in serving local markets. By connecting local agents with clients in their areas, FMOs can improve customer satisfaction and enhance the agent-client relationship.
For example, a health insurance FMO with agents spread across a tri-state region can use geographical lead distribution to make sure leads generated in a specific state are assigned to agents familiar and certified with that state's regulations and market trends.
5. Product or channel-based lead distribution
This strategy assigns leads to agents or teams based on their expertise in a specific insurance product or marketing channel.
This approach helps FMOs in the life and health insurance industry maximize conversion rates by giving leads to agents with relevant knowledge and skills.
For example, an FMO might have a team of agents skilled in selling long-term care insurance, while another team specializes in group health insurance plans for businesses. 
6. Performance-based lead distribution
Performance-based lead distribution assigns leads to agents based on their historical sales performance, such as conversion rates, average policy size, or customer satisfaction scores.
This strategy helps incentive agents to maintain high-performance levels and makes sure the best high-quality leads are handled by the top-performing agents.
7. Time-based lead distribution
Time-based lead distribution assigns leads to agents based on their availability, working hours, and time zone. 
This strategy ensures that leads are assigned to agents who are available to respond promptly to improve the chances of successful conversion.
For example, a health insurance lead coming in from California at 3 PM PST wouldn't make sense to be assigned to a New York-based agent who's already out of the office at 6 PM EST.
8. Skill-based lead distribution
Assigning leads to agents based on their specific skills or certifications is another lead distribution strategy that can make sense for an insurance sales team.
For example, an FMO may route leads for complex life insurance policies to agents with advanced certifications in estate planning, final expense, or financial planning.
Try Databowl today: an intelligent lead distribution platform for health and life insurance
Ready to take your insurance FMO's lead management to greater heights?
Don't miss out on the opportunity to kickstart your sales process with intelligent lead distribution.
Give Databowl's lead management software a try today. Databowl offers a comprehensive solution to help optimize your lead distribution strategies, boost conversion rates, and increase customer satisfaction.
Experience the power of Databowl for yourself and your sales team by signing up for a free demo today! 
Written by
---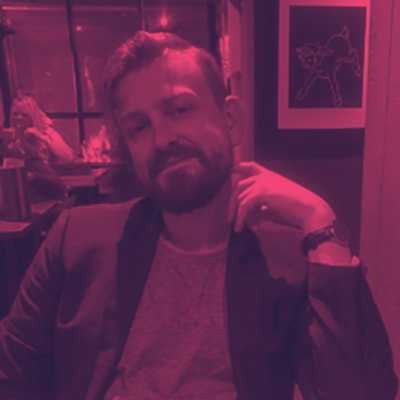 Daniel Hopewell
Head of Marketing
Daniel has worked with huge brands all over the world, in the Fashion, Music, and Tech industries. He specialises in creative direction and helping cool brands grow. He is the co-host of the B2C Lead Gen Podcast where he aims to give the show structure and orchestrate topics of conversation; he largely fails at this job as the podcast tends to meander all over the shop…
Weekly Newsletter
Tactics and tips served straight to your inbox. Sign up to the Databowl newsletter and receive weekly custom content for unlocking growth.
Loading newsletter form...