August 24, 2016
Ultimate Guide to Ping Tree Lead Distribution Systems
7 min read
Discover how ping tree systems streamline lead distribution in industries like health insurance, mortgage sales & more! Boost conversions and sales revenue today!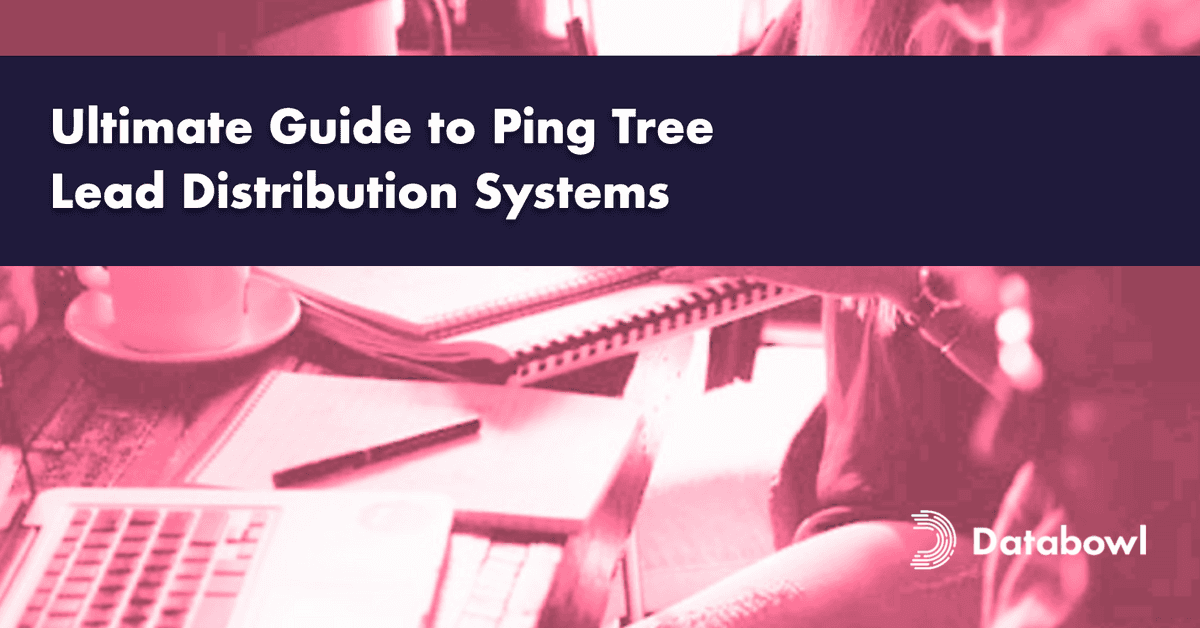 Are you part of a sales team that's struggling to manage and distribute leads efficiently?
Have you ever wondered if there's a better way to get the most out of your leads while maximizing your revenue?
If so, a ping tree system might be the solution you've been looking for.
This powerful tool revolutionizes the lead distribution process, offering automation and real-time bidding to help you stay ahead in today's competitive sales landscape.
In this article, we'll delve into the inner workings of ping tree systems and uncover the numerous advantages they offer to streamline your lead management process across various industries such as health insurance, mortgage, automotive sales, and more.
What is a ping tree system?
A ping tree system is advanced lead distribution software used in the lead generation industry to streamline and automate the process of buying and selling leads between lead generators and advertisers, or sales teams.
Think of a ping tree system as an efficient match matcher that helps you connect leads with companies looking to buy those leads, making sure everybody gets the best match while optimizing your revenue potential.
A ping tree system uses a type of "ping-post delivery" which is a method used by lead generators to quickly and efficiently match potential customers with the most suitable lead buyer.
The benefits of using ping tree distribution and management 
Ping tree systems play a vital role in streamlining lead distribution and management for businesses in live time. They are an advanced technology that helps businesses automate their lead distribution and management process.
Here's a step-by-step breaking of how a ping tree system works and how it benefits advertisers, sales teams, and companies that use ping tree software solutions:
Integration with lead generation sources
The ping tree system connects to various lead generation sources, such as landing pages and co-registration forms, to automatically send new leads to a sales team's lead management platform.
Lead validation and filtering
The system then checks incoming leads for quality and relevance, making sure they meet the required specifications and that they are real, genuine leads.
Customization and configuration
Users can set up rules, filters, and preferences for lead distribution to match leads with suitable buyers or advertisers.
Real-time bidding and lead distribution 
The ping tree system enables advertisers to assess lead details and make informed bids in real-time. This system automatically distributes leads to the highest bidders, making sure leads are matched with the most suitable advertisers or sales reps.
How ping tree automation helps sales teams and advertisers increase sales
Automation is the most important aspect of the ping tree system, offering several benefits for advertisers, sales teams, and other businesses:
Increased time-efficiency
Automation saves time by streamlining the lead distribution process and eliminating manual intervention, which is time-intensive and prone to data entry errors.
Increased revenue
By assigning leads to the most suitable advertisers or sales reps, businesses can maximize the value of their leads and increase sales revenue and figures.
Improved lead quality
Build-in lead validation and filtering make sure only real, high-quality leads are passed on to advertisers and sales teams, leading to higher conversion rates.
Customization
Businesses can set up lead distribution rules and preferences, making sure their unique needs are met.
Real-time decision-making
Automation enables real-time bidding and lead distribution, making sure leads are matched with advertisers and sales reps as quickly as possible. 
The process of a ping tree in action: a scenario involving health insurance leads 
Let's walk through the process of a ping tree in action, using health insurance leads to illustrate the process.
Imagine a health insurance agency looking to acquire new leads for their various insurance plans and products. 
They've set up a landing page with helpful information and conveniently placed a contact form to collect the user's name, age, zip code, and whether they have pre-existing conditions. 
Generating a lead on a landing page
The person looking for health insurance online clicks on a Google ad and lands on a landing page, then fills out a contact form with their personal information, generating a new lead.
By the way, visitors who land on your website from a PPC ad are 50% more likely to purchase than through organic traffic alone. 
Validating the incoming lead and filtering it
The ping tree system receives this new insurance lead and validates it to check the entered information for accuracy and completeness.
It then filters the lead based on the health insurance agency's preferences, such as leads within a specific age range, within certain zip codes, or without pre-existing medical conditions.
Distributing the leads according to the customization rules 
The insurance agency set up rules within the ping tree system, such as prioritizing leads based on location, age, or specific health conditions. These rules help the system determine which leads match the agency's preferences.
Pinging the tree for matching buyers
The ping tree system starts looking for matching buyers within its network, based on the lead's information and the insurance agency's preferences.
The system sends out a "ping" containing partial information about the lead, such as only the age and location, to several potential lead buyers. These buyers can preview the lead to decide if the lead matches their criteria. If it does, they can make a bid.
By passing the lead previews to several potential buyers, it ensures the lead isn't going to be rejected and then never followed up, and it gives the lead generator the ability to monetize a perfectly valid lead.
Additionally, a ping tree can work in stages of caps. For example, if an advertiser or sales rep has only 100 leads per day, or they're unavailable, the ping tree will give other lead buyers the chance to buy these excess leads, making sure they don't lose their value in terms of the five-minute rule.
Real-time bidding
As lead buyers submit their bids, the ping tree system evaluates them in real-time. The highest bidder wins the lead and receives the full lead information, which they can use to follow up with that lead immediately to close a sale.
Industries that benefit the most from ping tree lead distribution systems
Ping tree technology is designed to automate and optimize the lead distribution process across various industries and sectors.
Currently, these are the industries and sectors that can benefit most from ping tree systems:
Insurance (health, auto, life, etc.
Home Services (solar installations, home security installations, etc.)
Education (degree programs, online courses, etc.)
Telecommunications (cable, internet, phone services)
Travel and hospitality
Senior living communities
Legal services and attorneys 
Debt consolidation and credit repair 
Automotive sales and financing
Real estate
Challenges solved by ping tree systems
You'd be surprised at how many companies don't have a lead management system. 
For these companies, they do their best to manually stay on top of leads, but it often falls short, letting leads slip through the cracks. 
Fortunately, ping tree systems can help address this issue, along with several other challenges associated with lead generation and distribution:
Reducing lead waste
Many companies struggle with managing the quality of their leads, leading to wasted time and resources on low-quality, inaccurate, or outdated leads.
Ping tree systems validate and filter every lead automatically, so only the best leads are passed onto potential buyers.
Efficient lead distribution
Manually distributing leads can be time-consuming and prone to human error, which can result in about 1% of your leads being misentered or transferred. 
Real-time bidding and distribution using ping tree technology to automate the process to quickly match leads with suitable buyers.
Maximizing lead value
Without a proper lead management system, companies may not be getting the best value for their leads. The ping tree system allows businesses to obtain the best price for their leads by matching them to the highest bidder.
Preventing lead loss 
Manually managing leads can result in leads slipping through the cracks. With a ping tree system, every lead is tracked and monitored.
Customization and scalability 
Companies without a lead management system may struggle to adapt their lead distribution process to a growing sales team. Ping tree systems offer customization for companies to create ultra-specific rules and preferences to make sure leads are matched with the most suitable buyers.
Schedule a free demo with Databowl
Are you ready to experience the power of a cutting-edge ping tree lead delivery system for your company?
Databowl offers a comprehensive lead management platform that includes an efficient ping tree delivery system, real-time bidding, and a host of customization options to suit your company's needs.
Don't let your competitors get ahead — take control of your lead management process today and schedule a free demo with Databowl and discover how our platform can transform your lead distribution system.
Weekly Newsletter
Tactics and tips served straight to your inbox. Sign up to the Databowl newsletter and receive weekly custom content for unlocking growth.
Loading newsletter form...