June 01, 2023
Understanding Lead Routing: A Critical Component of Lead Distribution
6 min read
Optimize lead routing for sales success: enhance coordination, multiply conversions, and eliminate common problems. Revolutionize your strategy now!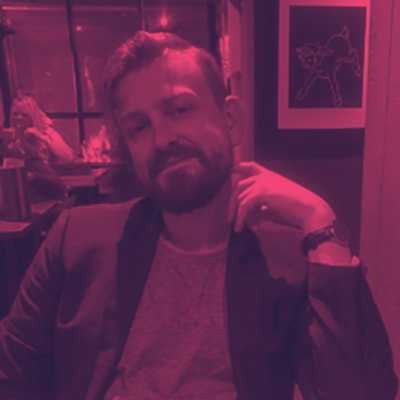 Written by Daniel Hopewell - Head of Marketing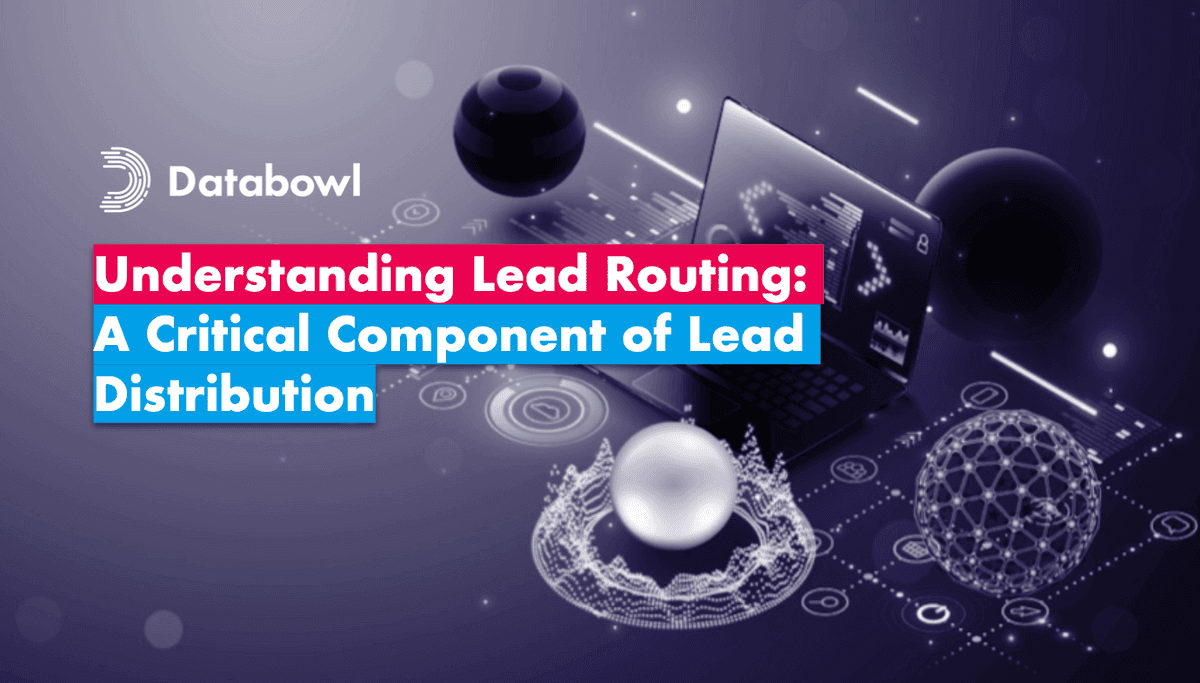 Imagine a health insurance company that received a surge of inquiries into their newly launched family health plan. Exciting, right?
But there's a problem. The leads that are pouring in from various channels are being distributed haphazardly to the sales team.
Some of the leads are assigned to agents specializing in different plans, while other leads are routed to the desk of agents who are already swamped with leads, or to sales representatives who are out of the office. 
The result? Several missed opportunities and wasted money were spent on marketing and lead generation campaigns.
This scenario is more common than you'd think, and they share one thing in common — a lack of a lead distribution strategy.
In this article, we'll explain how you can leverage new AI tools like Databowl to improve lead routing, eliminate the common problems of lead management, and multiply your sales conversion rates.
What's the Difference Between Lead Routing and Lead Distribution?
Lead distribution and lead routing are parts of the same process for automated lead distribution, however, they each play distinct roles in managing leads.
Lead distribution
This is a broad term that encompasses the overall process of managing, sorting, scoring, and allocating the leads that your business generates online.
It's about how your business handles incoming leads from multiple channels, such as social media, email marketing, and web forms, and distributes them among your sales team.
Lead routing
Lead routing is an individual subset within the larger lead distribution strategy. It's a more specific process that deals with the "where" and "who" of lead distribution.
In essence, lead routing is about directing or guiding leads to the right salesperson, team, or department based on predefined rules, such as the salesperson's expertise, availability, geographical location, and so forth.
A lead routing scenario in health insurance sales 
Your health insurance company has received hundreds of leads interested in different health insurance products such as family plans, senior citizen plans, and individual health plans.
The lead distribution software platform, such as Databowl, is what you'll use to manage these incoming leads, making sure they're sorted, verified, scored, and ready to be assigned to your sales team.
The lead routing process comes after leads have been sorted and scored and then are assigned to specific sales agents. For example, a family health insurance plan would be routed to an agent who specializes in these plans.
In summary, lead distribution is the overarching strategy and lead routing is a key tactic within that strategy.
Why Efficient Lead Management Can Help Your Multiply Conversion Rates
Want to triple your conversion rate? Then have your sales reps contact each lead within five minutes. That's right — triple!
Here's why efficient lead management works:
Maximizes lead engagement while you're still "top of mind"
Builds trust and rapport by providing exceptional and timely customer service 
Reduces competitor influence (you'll be able to contact prospects before they can fill out another competitor's form online)
Seizes opportunities for leads with a limited attention span
Increases sales efficiency by automatically routing leads in real time 
Surveyed marketers and sales representatives have attributed several key advantages to lead automation. Topping the list is time-saving, reported by 74% of respondents, followed closely by enhanced customer engagement, as identified by 68% of those surveyed. Furthermore, faster communication and an increase in opportunities were also notable benefits, each acknowledged by 58% of respondents.
Learn more about "How the 'Five-Minute Rule' Could Trip Your Conversions blog post. 
Embracing AI for Superior Lead Routing
If you're dealing with a high volume of leads, you can benefit greatly from the power of artificial intelligence to automate this process for you.
AI offers advanced algorithms that work tirelessly, sorting and routing leads in real-time. It's like having a personal assistant that never sleeps, always ready to match your leads to the best salesperson.
Benefits of embracing AI for lead routing include:
Scalability
AI can handle practically an infinite number of leads simultaneously, making it perfect for businesses of any size, especially larger companies that handle thousands of leads a day.
Real-time routing
AI can analyze and route leads as they come in automatically, reducing your sales representatives' response time to potentially multiply conversion rates.
Precision 
AI uses data-driven methods to route leads accurately based on certain criteria, such as location or a sales representative's availability, to ensure the most suitable and timely match between a lead and salesperson.
Additionally, AI can automatically route leads from multiple channels, reducing typos and clerical errors that can ruin data.
Learning
Through machine learning, AI can learn from previous successes and failures in its matchmaking to continually refine and improve its lead routing strategies for greater conversion rates.
Efficiency
AI takes over the time-consuming task of manual lead routing, allowing your sales team to spend more time closing sales.
Streamlining Sales Team Coordination with Effective Lead Routing and Prioritization 
Let's examine what an effective lead routing and prioritization system might look like in a health insurance scenario.
A potential customer shows interest in a specific health insurance plan by filling out a web form from a Google Ad online. Lead routing then directs this lead's contact info to a health insurance expert for that particular plan, matching a lead to the right sales representative.
But when multiple leads are being generated at once, how do we decide which leads are the most important and most pressing? For instance, how do you identify a mortgage sales lead that's ready to close over another person who's just "shopping around?" 
Databowl's lead distribution solution can improve both of these scenarios by using AI-powered lead routing that uses predictive AI lead scoring to analyze which need is the most "sales-ready" and then transfer that lead's info to the best sales representative at that moment.
Exploring Successful Lead Routing Strategies & Their Impact on Sales Conversion Rates
When it comes to successful automated lead routing strategies it often boils down to two major factors — time-based and skill-based routing.
Time-based routing
Responding to leads within the first few minutes after receiving them is crucial to improving conversion rates.
Databowl's real-time lead routing can ensure your team gets the leads instantly.
Skill-based routing
Leads should be assigned to the most appropriate salesperson based on their expertise and knowledge of the loan product. 
If a lead shows interest in the family insurance plan, it makes sense to route to a salesperson with a strong track record of closing family plans. 
By deploying strategies like these, you'll quickly realize how closely effective lead routing is for increasing sales conversion.
With Databowl's intelligent lead routing features, you'll ensure efficient management and prioritization of leads and meet your team's sales goals faster.
Try a free demo of Databowl today: an AI-driven lead distribution and routing solution 
Databowl is your all-in-one AI-powered solution for lead management and lead routing, taking the hassle out of lead distribution and turning it into a strategic asset for your sales team.
Enhance sales team efficiency, boost conversion, and scale your business seamlessly with Databowl.
Contact us to sign up for your free demo of Databowl today and watch your sales success grow!
Written by
---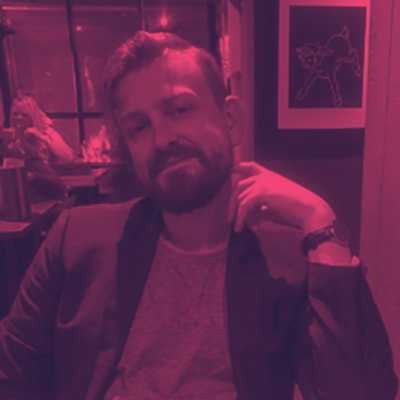 Daniel Hopewell
Head of Marketing
Daniel has worked with huge brands all over the world, in the Fashion, Music, and Tech industries. He specialises in creative direction and helping cool brands grow. He is the co-host of the B2C Lead Gen Podcast where he aims to give the show structure and orchestrate topics of conversation; he largely fails at this job as the podcast tends to meander all over the shop…
Weekly Newsletter
Tactics and tips served straight to your inbox. Sign up to the Databowl newsletter and receive weekly custom content for unlocking growth.
Loading newsletter form...