March 29, 2023
Top 5 B2C Lead Management Software Solutions in 2023
8 min read
See the top 5 B2C lead management software solutions in 2023, how to choose the right software for your business, and how it improves your sales and marketing.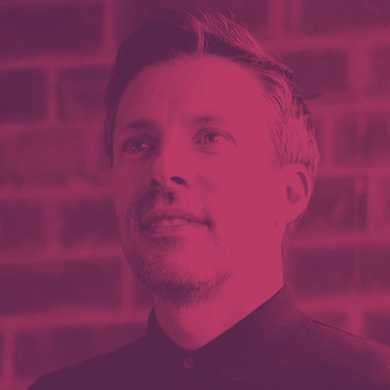 Written by Simon Delaney - CEO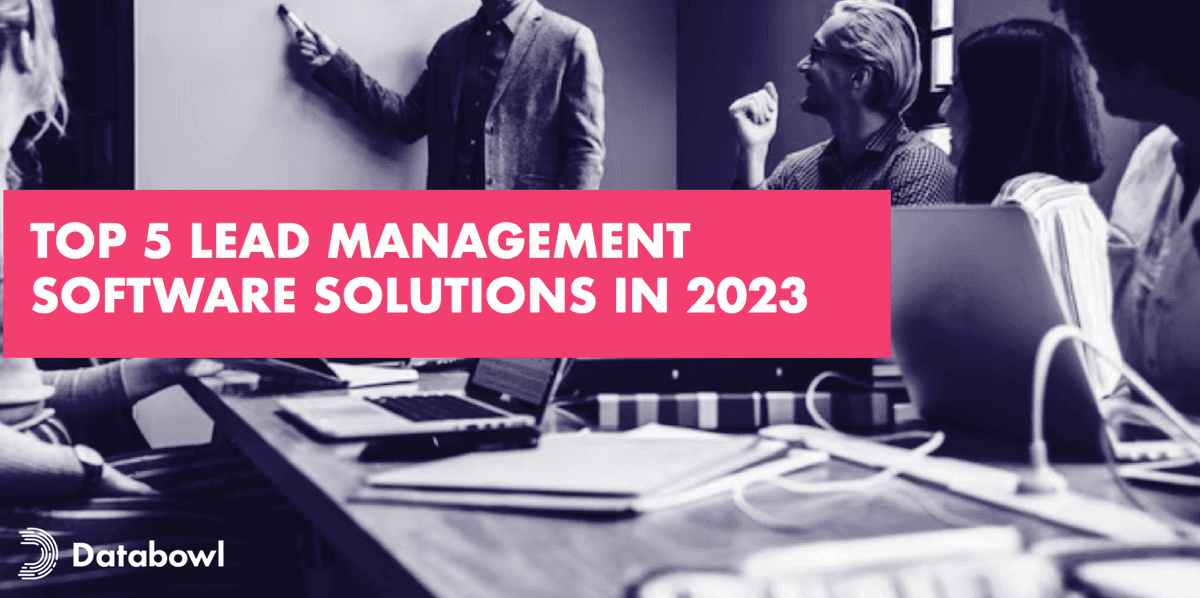 As a B2C company, you benefit from cutting-edge software solutions that keep you ahead of the competition so you can create the best experience for consumers and your sales and marketing teams.
We've gathered the top 5 list of B2C lead management software solutions in 2023 to help you keep up with these new technologies. Let's explore:
The basics of B2C lead management software
How the right software improves your sales and marketing
How to choose the right B2C lead management software for your business
And finally, the top 5 B2C lead management software solutions in 2023
What is B2C lead management software?
B2C lead management software makes it possible for consumer-focused companies to act fast and manage large volumes of leads, from various sources and with a range of endpoints. 
It provides a centralized system for B2C businesses to collect, track, prioritize, and nurture leads as they flow into the business to help sales and marketing teams increase conversion rates.
As technologies evolve in 2023, lead management software offers more to businesses. This includes the use of AI and machine learning to enhance all aspects of the sales process and customer experience, as well as mobile solutions for easier accessibility.
How B2C lead management software improves sales and marketing
B2C lead management software automates and optimizes the entire lead management process so that you can efficiently identify prospects, build relationships, and close more sales, faster.
Choosing the right B2C lead management software streamlines the entire lead management process, helping you do the following:
Improve ROI with optimized tools and processes
Boost lead conversion rates with automations and data intelligence
Increase productivity of sales and marketing teams with optimized tools
Enhance the customer experience from start to finish and create repeat customers
Measure and analyze lead and sales performance to see opportunities for growth
Read more: Executive Guide to Lead Management Systems + 5 Ways They Benefit Businesses
How to choose the right B2C lead management software for your business
As you compare software options before landing on which one best serves your business, consider your unique needs, as well as the specific features and services the software options offer.
Consider these factors for your business
Become clear on defining your business and identify your needs.
Consider the following factors, which will help you find software that serves businesses just like you:
Industry and company size
Team structure and number of potential software users
Lead volume and frequency that will impact lead management
The tools you already use for sales and marketing that need to work with the software
Your available budget and how software impacts ROI
Consider these factors for each software provider
Once you know your needs, you'll want to compare certain factors about each software provider you research. This includes considering the following factors about B2C lead management software providers:
Features offered, such as lead generation, lead capture, lead validation, lead scoring, lead distribution, lead nurturing, performance analytics, and reporting
Customization options that allow software to adapt with your business as it evolves while still fitting within your budget and level of complexity or simplicity needed
Whether it integrates with other tools you use and how simple or complex it might be
Customer support availability and ease of use so your team can make the most of the software
Pricing and user structures and how they might fit into your company structure and budget
For more information about choosing the best software option check out How to Compare B2C Lead Management Software in 2023.
Top 5 B2C lead management software solutions in 2023
Let's dig into the top software solutions this year so that you can learn about the options available to serve your B2C lead management needs.
As you research and compare options, remember to consider factors such as features, integrations, customization, support, and pricing, as well as newer options for advanced technologies like AI, machine learning, and mobile solutions.
Keep in mind that this isn't an exhaustive list of the solutions available right now. It's a starting point to help you compare options.
Databowl is a B2C lead management and lead distribution software that specializes in lead generation, validation, and distribution to help companies and brands that buy leads maximize the value of those leads and increase sales. 
Databowl's goal is to help sales and marketing teams prioritize leads that are ready to engage and actually want to buy what you're selling.
Why choose Databowl: Those looking to protect their own brand and their consumer data, while also optimizing all of their lead and sales data, will want to consider Databowl.
Databowl offers the following features:
Leading-edge AI/ML to validate and distribute leads in real-time by optimizing data
Features for effective lead management such as lead capture forms, lead validation, lead scoring, lead distribution, and lead nurturing
Smart ping tree technology, which allows businesses to distribute leads to the most appropriate salesperson based on criteria such as location, availability, and performance
Intelligent reporting and analytics to help businesses track lead progress and measure marketing campaign effectiveness
Integrations with various CRM and marketing automation platforms, making it easy for businesses to streamline their lead management process
Pricing: Pricing is based on how many leads you manage per month. For 100,000 leads per month, Databowl pricing starts at $1,204/month (£999) for lead management, $1506/month (£1,249) for lead generation, and adjusts from there to accommodate custom, enterprise needs.
Adjust leads per month up or down to see more Databowl pricing options.
Boberdoo focuses on serving online lead generators ranging from individuals and small businesses to large organizations.
Why choose Boberdoo: Its range of capabilities may make it a solid choice to consider for companies needing advanced or self-hosted solutions.
Boberdoo offers the following features:
A lead distribution system that includes tracking, routing, and automating solutions for traditional lead companies, as well as AI powered-models and innovative solutions for more complex lead buyers.
Automation features to help businesses decide how and where to direct lead information to specific partners.
Features include real-time lead distribution and filtering, as well as custom CRM and lead management system integrations. 
Unlimited portal logins and multiple billing options to work with partners and vendors.
Call routing and pin post/ping tree software, a form builder, and lead quality checks, among other features.
Pricing: Based on specific business mix. Contact Boberdoo for custom pricing.
Lead Assign is a B2C lead distribution software that uses artificial intelligence to automate the lead distribution process. 
Why choose Lead Assign: If you're an enterprise organization with a lot of lead data to manage, Lead Assign might be a helpful lead management software to look into.
Lead Assign offers the following features:
Capture leads from multiple sources and distribute them to sales teams based on advanced customizable business rules
Automated lead distribution through email and SMS to make working leads more accessible
Features include lead scoring, lead routing, and lead tracking
Real-time data to track performance across programs, partners, and leads
Use cases for various roles (marketing, sales, channel, revenue) and industries (real estate, insurance, manufacturing, global enterprise)
Pricing: Plans start at $695/month and scale based on use cases and client needs.
LeadMaster is a cloud-based B2C CRM and business management software meant for managing various aspects of business within one platform.
Why choose LeadMaster: Those looking for customizable solutions and hands-on support might benefit from LeadMaster's offerings and IT expertise.
LeadMaster offers the following features:
IT-focused support for help desk/case management, role-based security, and app and website integrations
Automated lead assignment and territory management as well as other business rules and workflows
Marketing automation features and landing page templates
Features include lead capture, lead distribution, lead verification, and lead tracking
Solutions for various industries, including insurance, healthcare, mortgage, lending, marketing, call centers, education, manufacturing and distribution, and real estate
Pricing: LeadMaster starts at $20/month.
LeadOwl serves B2C businesses with what it calls a light CRM. Its simplified CRM also incorporates lead management and lead distribution software to capture and distribute leads in real-time.
Why choose LeadOwl: If you're an organization with team members that work primarily from their phones or that need a quick and simple lead management system, LeadOwl might be a helpful solution.
LeadOwl offers the following features:
All leads managed within one app that quickly integrates with your website or sales funnel
Leads managed using quick notes, follow-up, history, lead status, and more
Automated alerts and lead reminders to help sales teams stay in the know and reach leads quickly
Features include lead capture forms, lead verification, and lead distribution based on predefined rules, such as using a round robin system for distribution
Real-time response metrics to check in on team performance
Pricing: A LeadOwl Business account starts at $97/month for 5 users. There are also Solo and Enterprise options and a 14-day free trial.
What is the top B2C lead management software for your business?
To keep up with the top B2C lead management software solutions in 2023, you need to know what makes a solution the top choice for your business.
Choosing the right software doesn't have to be a daunting task. Keep in mind the many benefits to your business, your team, your customers, and your ROI that come with optimizing lead management.
As you narrow down the list of your top software solutions, schedule demos and free trials with each provider to see how they can meet your specific B2C needs.
Want to get a closer look at Databowl? We're here to discuss your unique lead management needs to see whether we can boost your lead management and conversions.
Written by
---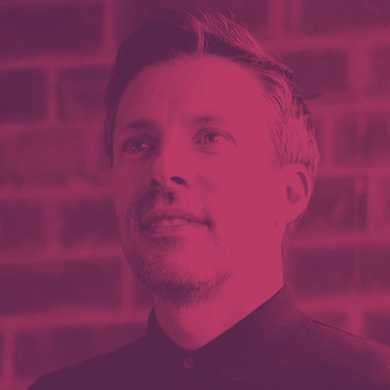 Simon Delaney
CEO
Simon is Databowl's CEO and has helped the biggest brands in the world run amazing lead generation. He ran the biggest lead gen agency in the UK and from there decided to build the perfect software to help lead buyers and lead generators. Expect a mixture of valuable insights, transparency around lead generation, and straight talking... (but should always come with an Explicit / NSFW warning)
Weekly Newsletter
Tactics and tips served straight to your inbox. Sign up to the Databowl newsletter and receive weekly custom content for unlocking growth.
Loading newsletter form...